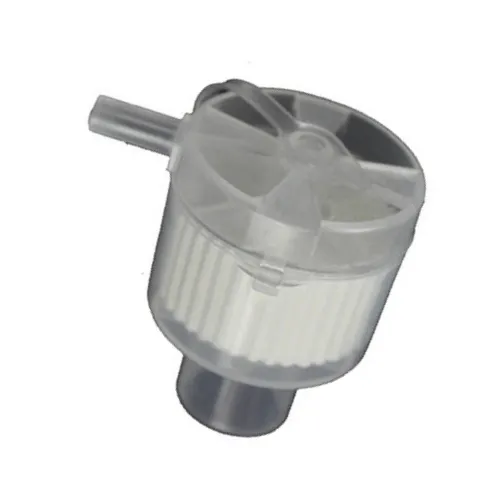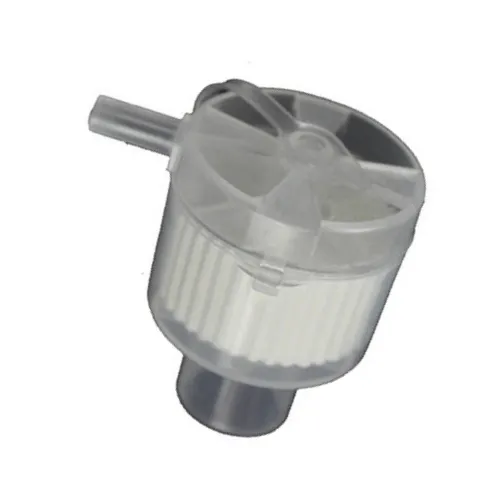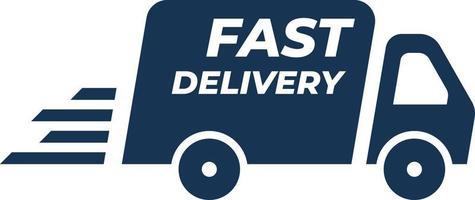 Fast Delivery Available
Adlisc Tracestomy Filter-portex compatible
---
₹435
Sterile EO
Dimensions: Height: 46mm
Width: 34mm
Weight: 9.5 Grams
Moisture output: 25mg@500VT
(1353 Orders already Shipped till now)
---
---
Description
- The Intersurgical Hydro-Trach BVF/HME Filter is a heat and moisture exchanger, designed for use on tracheostomised patients
- The Hydro-Trach T is an ideal HME product for prolonged use with spontaneously breathing patients
- The heat and moisture exchangers filters has a clipped suctioning port accompanied with integral swivel oxygen connector and anti-occlusion mechanism
- Technical Specifications:
- Moisture loss: 13.2mg H2O/l
- Calculated Moisture Return: 26 mg H2O/I
- Resistance at 30L/min: 0.2 cm H20
- Resistance at 60L/min: 0.7 cm H20
- Compressible volume: 19 ml
- Weight: 8 g
- Connectors: 15F
- Minimum tidal volume: >60ml
- Breathing filters are used to offer outstanding validated filtration efficiency for use in anaesthesia and intensive care. These filters are designed for the protection of the patient, hospital personnel and the equipment from potential microbial contamination.
- Breathing filters and Heat and Moisture Exchangers (HME) help facilitate the normal warming, humidifying and filtering functions of the upper respiratory tract for a patient undergoing anesthesia or in intensive care. While heat and moisture exchangers regulate the inspired air by preventing the loss of moisture and heat, bacterial viral filters prevent transmission of hazardous particulate matter and microbes from the surrounding environment into the breathing system.
- The use of filters is recommended to reduce the risk of cross-infection during procedures involving anesthesia if the breathing system is used for more than one patient. HME filters also reduce the need for cleaning tubing and equipment, making them more convenient for healthcare personnel when compared to the use of active humidifiers. They are better-suited for short-term use (less than or equal to 96 hours) and during patient transfer.
---
Related Searches:- Tracheostomy filter, Adlisc Tracestomy Filter, Home patient care, surgical products, surgical items, surgical store, online surgical supply store, hme filter, t2 filter, portex hme filter, hme filter, tracheostomy hme filter, hme filter price, hme filter tracheostomy, hme filter adult,
Customer Reviews
Please Login To submit a review

---

---

---

---

---

---