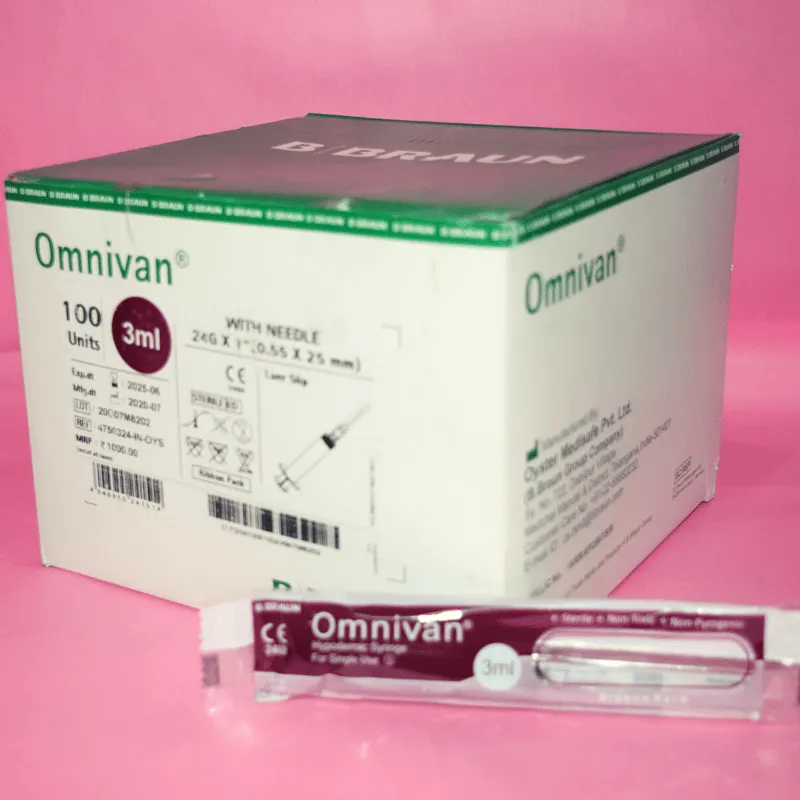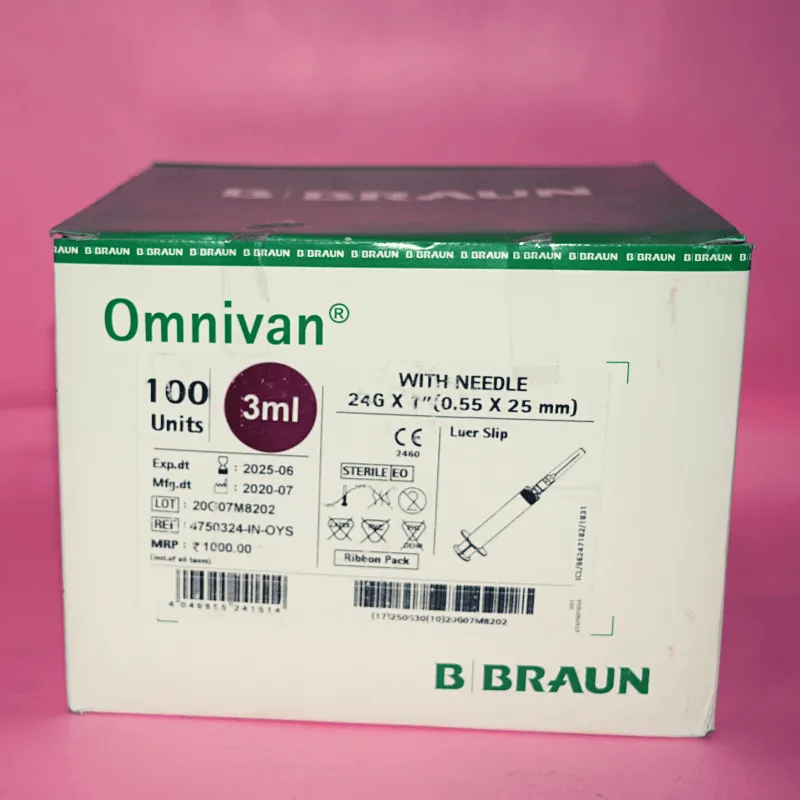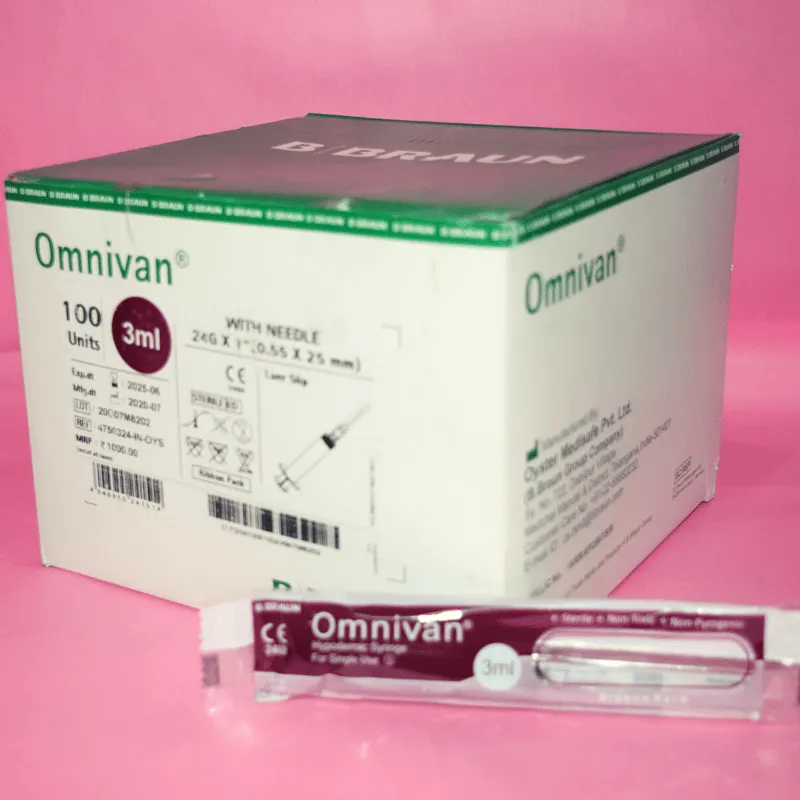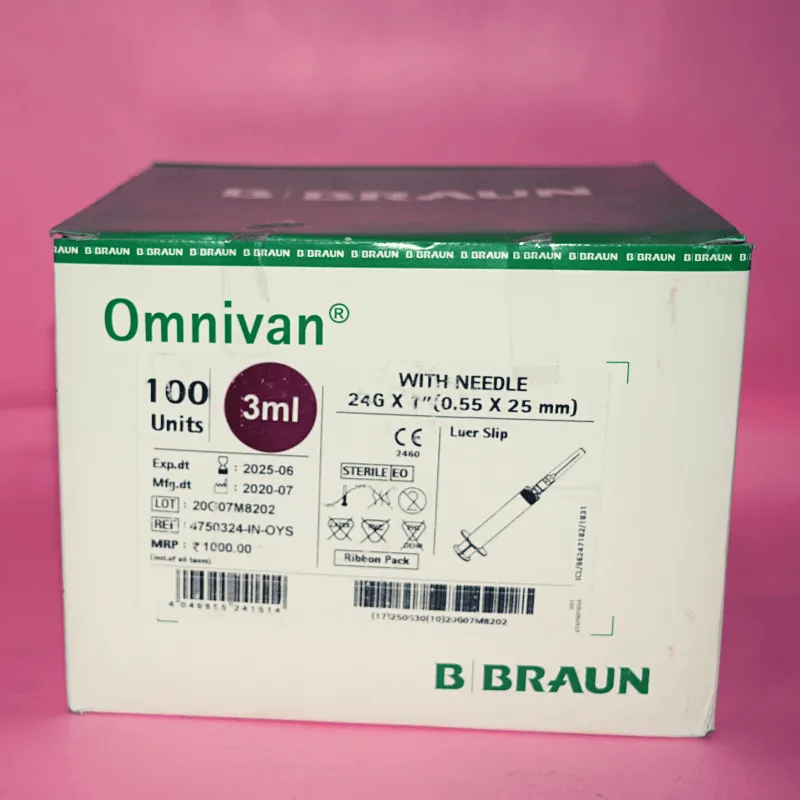 Omnivan 3ml (100 pcs)
---
₹1100
Application: Syringe with Hypodermic Needle.
Needle Material: Stainless Steel.
Needle Point Style: Beveled Tip.
Needle Style: Detachable.
Wall Type: Regular Wall.
Syringe Material: Plastic.
Safety Feature: Without Safety.
Syringe Connection: Luer SLIP
Disposable.
Sterile.
(6 Orders already Shipped till now)
---
---
Description
Omnivan 3ml and Needles are disposable three-piece syringes. Thermoplastic Elastomer (TPE) gasket. This TPE is FDA-approved for medical Omnivan uses. The barrel and plunger are made of food-grade polypropylene. These are non-toxic and medically approved. It works as a lubricant to keep the plunger in the Barrel moving smoothly during injecting.
---
Related Searches - (omnivan syringe use, omnivan 2ml injection uses, omnivan 5 ml, omnivan injection 10 ml, omnivan 10 ml uses, omnivan 2ml injection uses in hindi, omnivan syringe use in hindi, omnivan injection composition, omnivan syringe use, omnivan 2ml injection uses, omnivan 5 ml, omnivan injection 10 ml, omnivan 10 ml uses, omnivan 2ml injection uses in hindi, omnivan syringe company, omnivan 5 ml, omnivan syringe use, omnivan syringe)
Customer Reviews
Please Login To submit a review

---