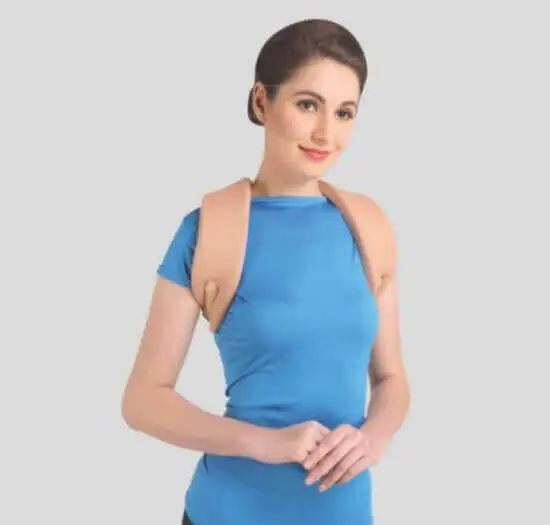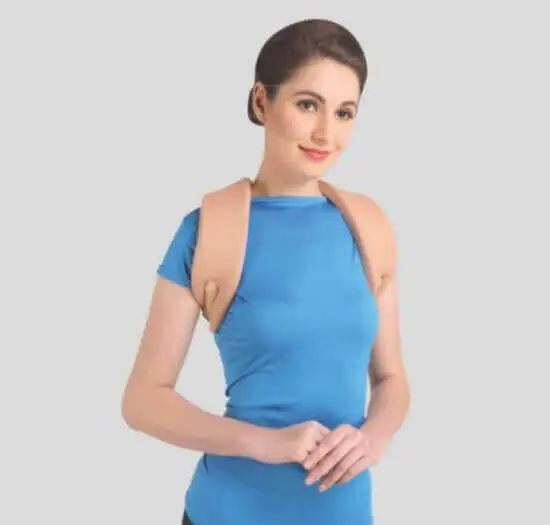 Flamingo Clavicle Brace
---
₹506


Flamingo Clavicle Brace Figure of eight design with lateral vector ensures linear union of clavicle bone and allows required movement with perfect immobilization of the clavicle bone.
Soft padding and high cushioning ensures that comfort and no rash.
Reverse buckle fastening with hook loop tapes offer better tightening and grip.
Easy to use, washable, light weight, plush covering, long fucntional life & durable.
For correct size please measure circumference around the chest below underarms and refer corresponding size in size chart.
(1 Orders already Shipped till now)
---
---
Description
A clavicle brace, also known as a clavicle support or clavicle strap, is a medical device used to immobilize and provide support to the clavicle (collarbone) during the healing process after a clavicle fracture, injury, or to alleviate shoulder-related conditions. It is designed to promote proper alignment, reduce pain, and aid in the healing process.
Here is a detailed description of a typical clavicle brace:

Construction: A clavicle brace is usually made of lightweight, durable materials such as foam, fabric, or elastic. These materials ensure a balance between comfort, flexibility, and stability.

Shoulder Straps: The brace typically consists of two adjustable shoulder straps that go over each shoulder. These straps are often padded or cushioned to enhance comfort and prevent rubbing or irritation on the skin.

Back Panel: Connected to the shoulder straps is a central back panel that rests against the upper back. This panel helps to provide support and stability to the clavicle by preventing excessive movement and promoting proper posture.

Front Panel: Extending from the back panel, there is a front panel that wraps around the chest. It is designed to pull the shoulders back and promote proper alignment of the collarbone. The front panel is adjustable, allowing for a customized fit.

Fasteners: Clavicle braces usually employ fasteners to secure the brace in place. These can include hook-and-loop fasteners (commonly known as Velcro), buckles, or straps that allow for easy adjustment and a secure fit.

Underarm Openings: Some clavicle braces feature underarm openings to enhance ventilation and reduce discomfort or sweating in the armpit area.

Size Variations: Clavicle braces are available in various sizes to accommodate different body types and shoulder widths. It is important to choose the appropriate size for a proper fit and effective support.

Wearing Instructions: A healthcare professional or the manufacturer will provide specific instructions on how to wear the clavicle brace. Typically, the brace is worn snugly but not too tight, ensuring proper support without restricting movement or circulation. The healthcare professional may also provide guidance on the duration of daily wear and any adjustments that need to be made.

---

Searches:- clavicle brace, collarbone brace, clavicle fracture bracebroken collarbone brace
Customer Reviews
Please Login To submit a review

---