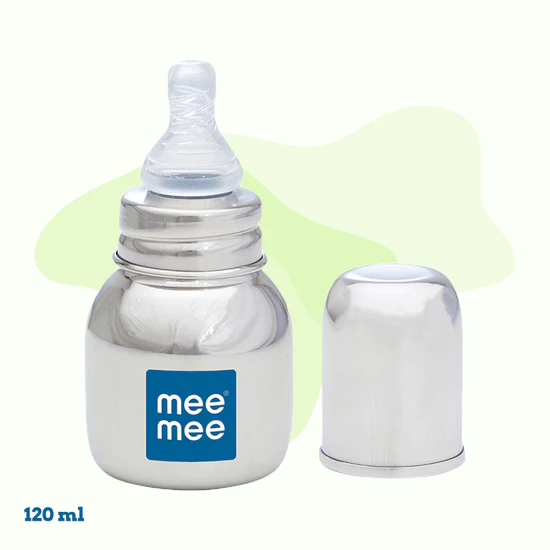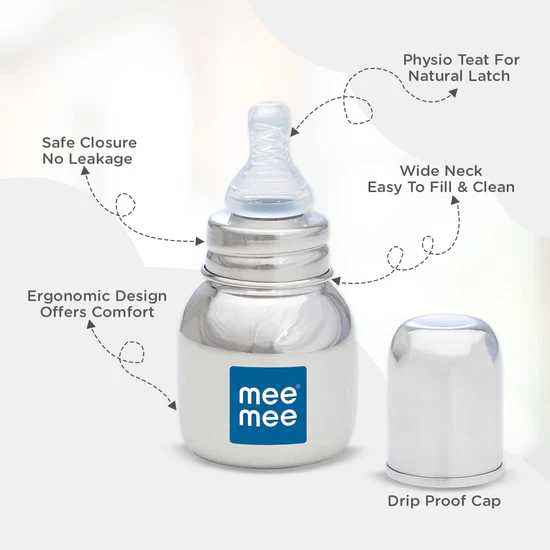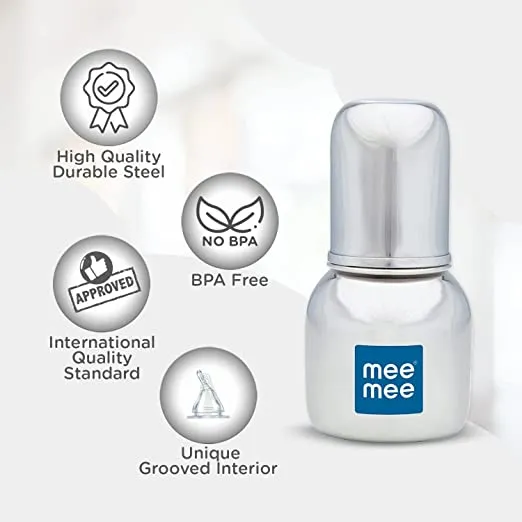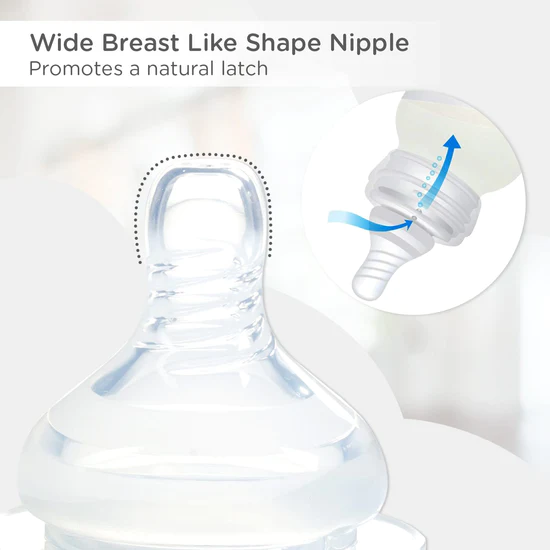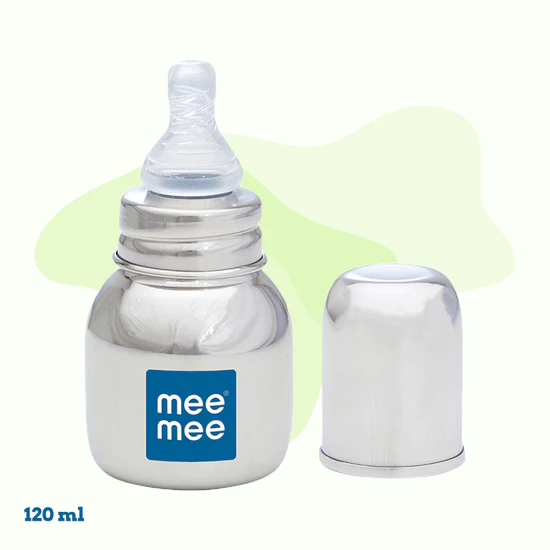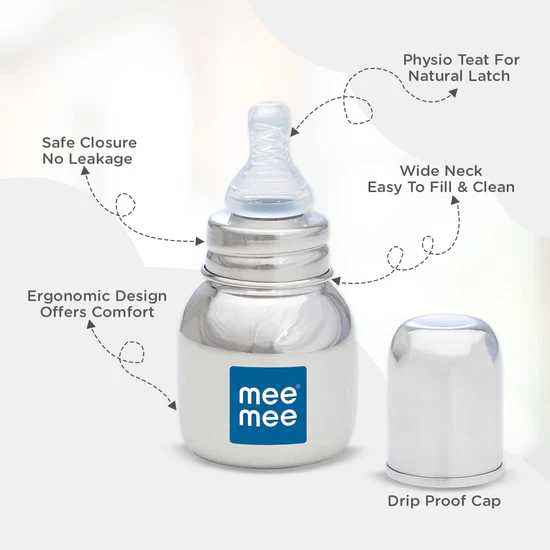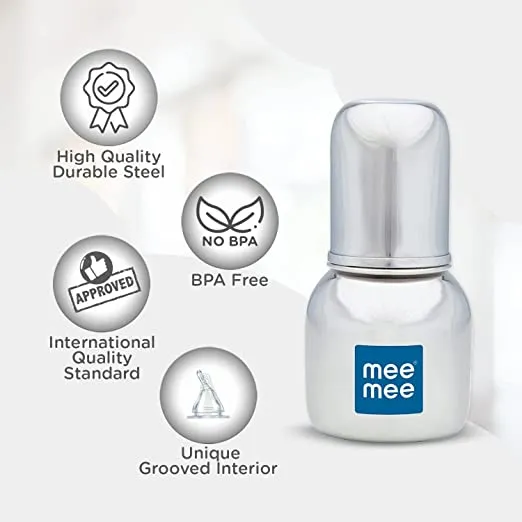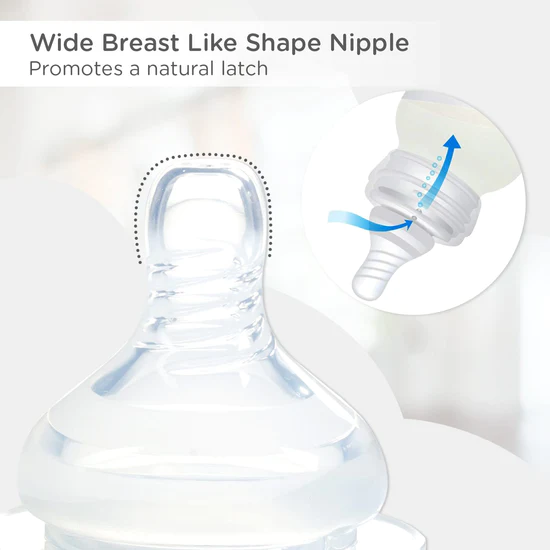 Mee Mee Baby Milk Safe Steel Feeding Bottle 120 ml
---
₹499
Item no.: MM-SP 4 (PK1)
Innovative Eazy Flo technology ensures minimum air intake and reduces colic.
Perfectly fitted dome to shield the teat from dust, humidity and other harmful external conditions.
Aids transition from breastfeeding to bottle feeding when needed. Spill and leak proof.
Multi-functional design for ease of use. Travel friendly – no leakage even when the bottle is tilted or being carried.
(2 Orders already Shipped till now)
---
---
Description
A well-fed baby is a happy baby. Mee Mee Premium Steel Feeding Bottle gives your baby the most comfortable feeding experience with the right intake of feed and reduced air intake through its specially designed anti-colic nipple Mee Mee Eazy-Flo™ teat has a unique vented valve and in-built air chamber that eliminates air pockets and regulates the flow of milk. It helps to minimize colic, gas, spit up and fussiness and ensures happy bottle feeding experience. This bottle is 120ml and equipped with a Large Flow teat for your growing baby's food needs.
---
Related Searches:- steel feeding bottle, steel milk bottle, stainless steel feeding bottle, babymee mee steel feeding bottle, steel feeder bottle,
Customer Reviews
Please Login To submit a review