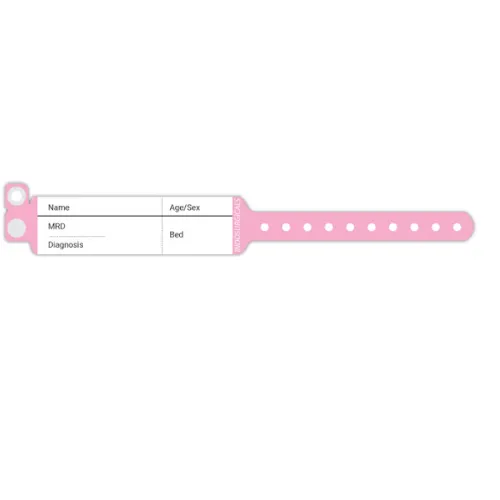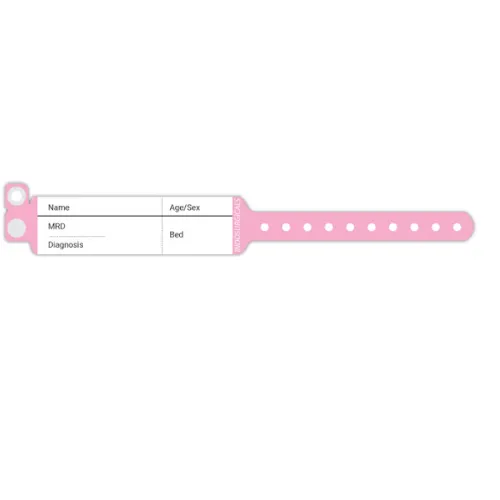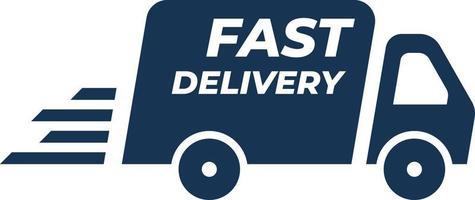 Fast Delivery Available
Patient ID Band Pedia Pink
---
₹6
Accurate dimension & High functionality
Durable & Easy to use.
Elegant design & Rugged construction.
(219 Orders already Shipped till now)
---
---
Description
Patient ID Band Pedia Pink colored is a significant method for decreasing patient dangers. Patient misidentification proof keeps on bringing about prescription blunders, bonding mistakes, testing blunders, wrong individual systems, and the release of newborn children to some unacceptable families.
Patient ID Band Pedia Pink is made from soft non tearable vinyl which does not harm the skin. Bos Medicare surgical Patient Identification bands. Made from soft non tearable vinyl which does not harm the skin. Accurate dimension and high functionality. Durable and easy to use. Elegant design and rugged construction. Application: Patient ID bands are an important way to reduce patient safety risks. Patient misidentification continues to result in medication errors, transfusion errors, testing errors, wrong-person procedures, and the discharge of infants to the wrong families. Today, with hundreds and thousands of patients being admitted and discharged from hospitals and nursing homes every day; identification of patients using wristbands is an integral component of smooth running and helps minimize medical errors and administrative issues can be handled efficiently.

Uses:
It can help clinical doctors and nurses identify patients quickly and accurately and effectively prevent medical errors and accidents.

Product Specifications and Features:
Accurate dimension and high functionality
Ecand rugged construction
Patient ID bands are an important way to reduce patient safety risks
Patient misidentification continues to result in medication errors, transfusion errors, testing errors, wrong-person procedures, and the discharge of infants to the wrong families
Directions for Use:
Use as per requirement.

Safety Information:
Read the label carefully before use
Keep it out of the reach of children

---

Searches:- patient id band Pink, patient id band, patient identification band, patient identification bands india patient id tag, ID Band Pediatric, Patient ID Bands Pink, Patient ID bands, Patient ID Band Pedia Pink, id band in hospital, patient identification band, hospital id bands
Customer Reviews
Please Login To submit a review

---