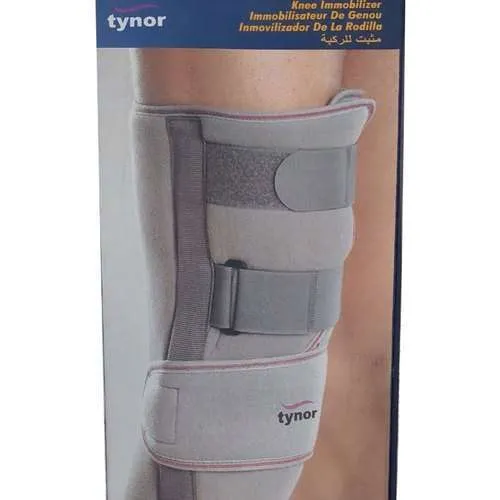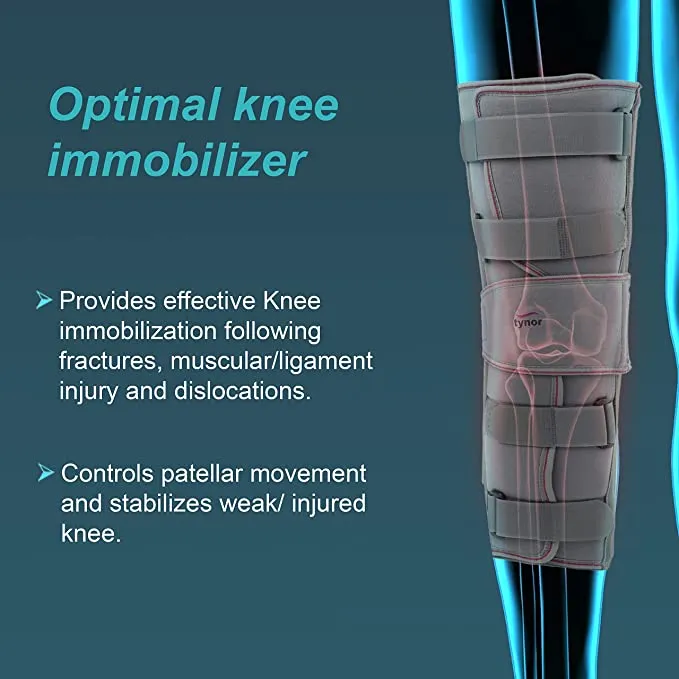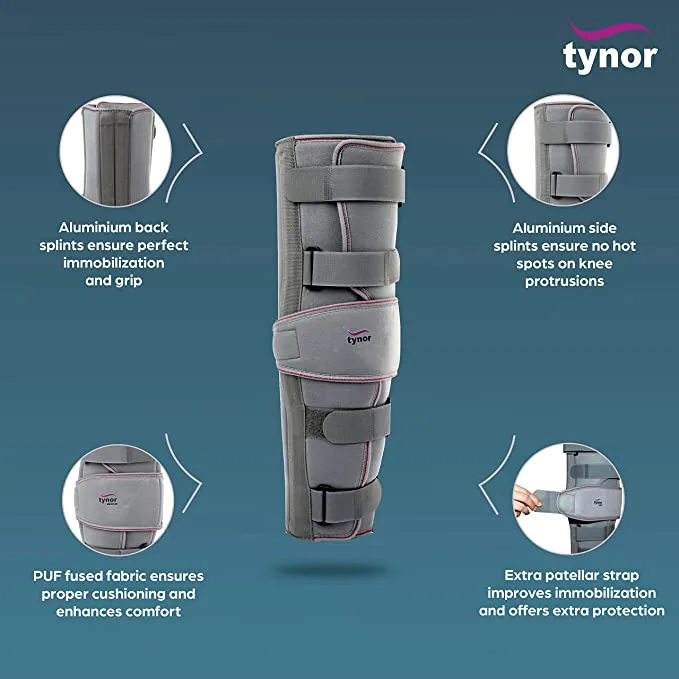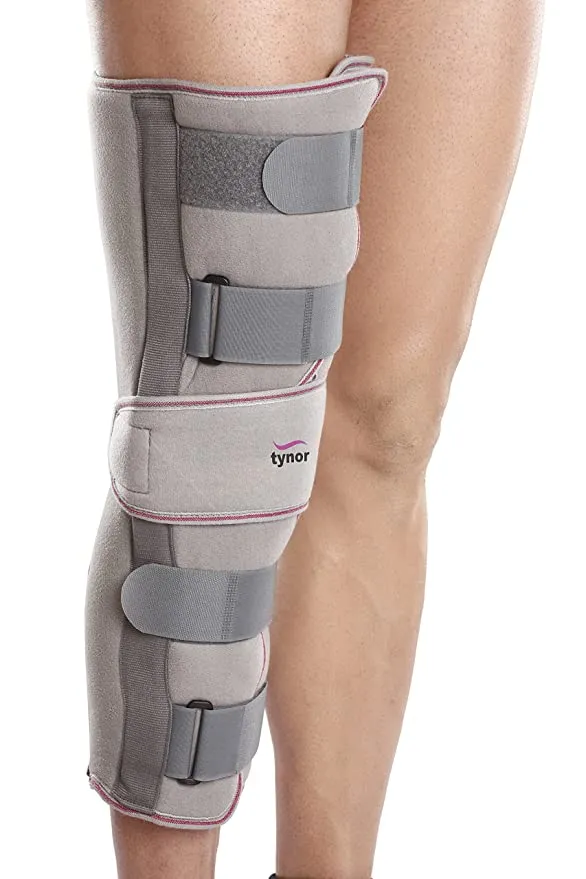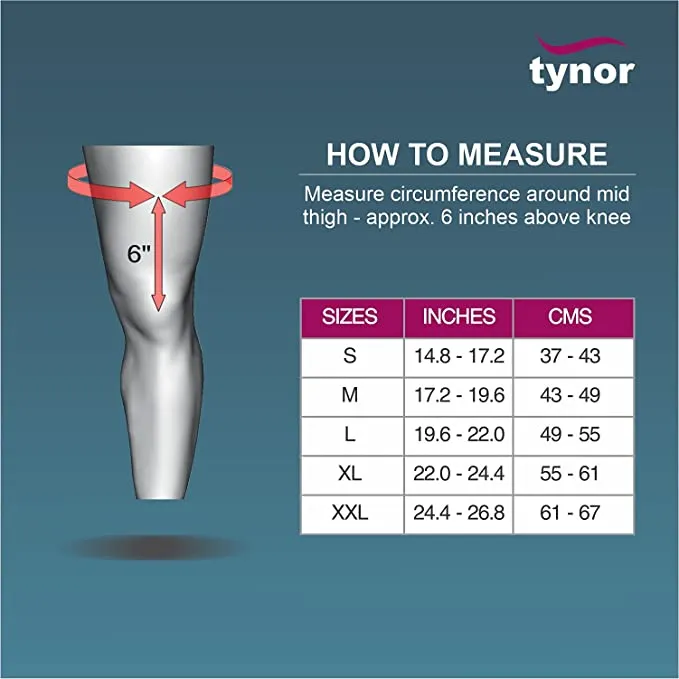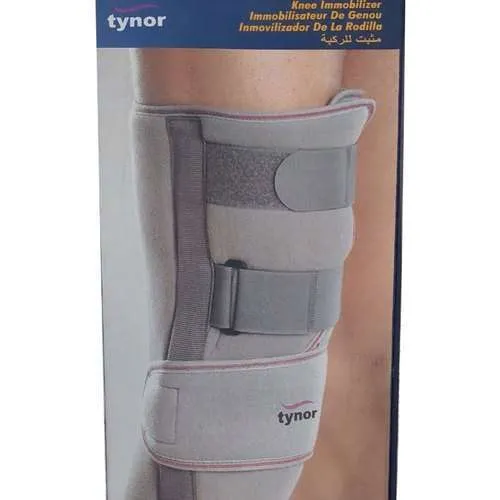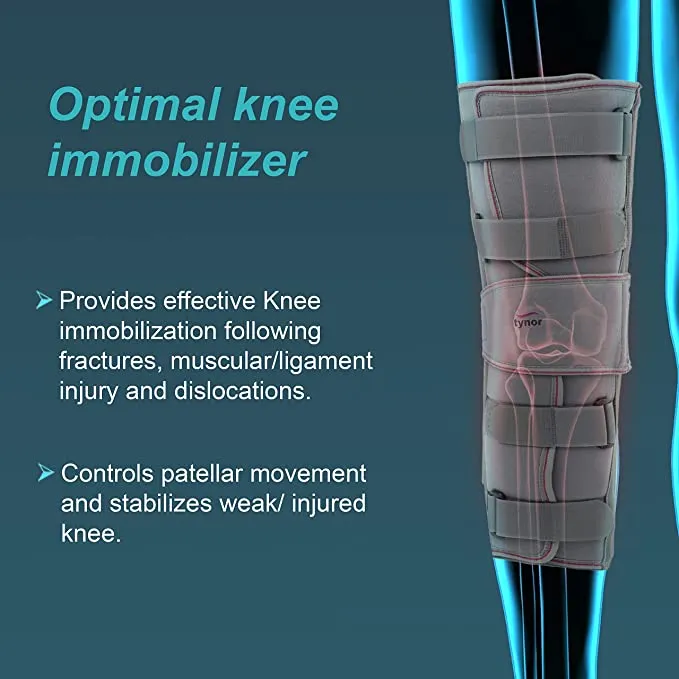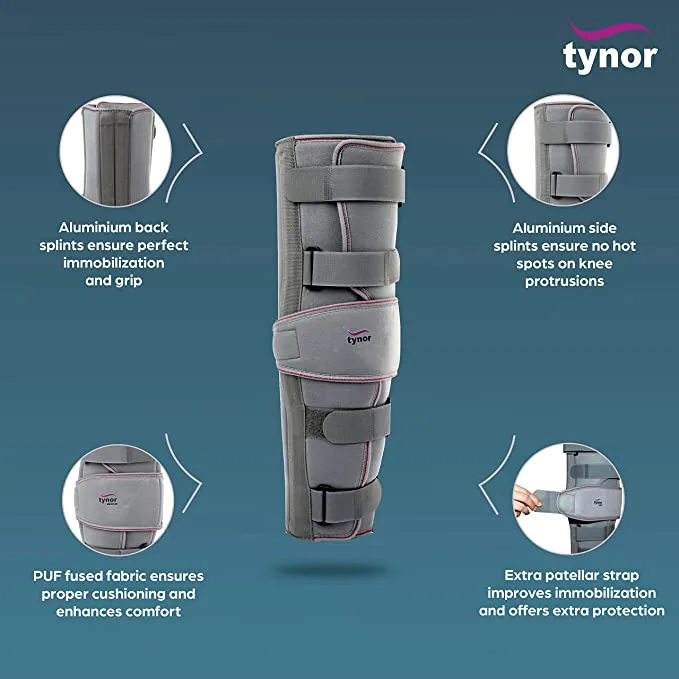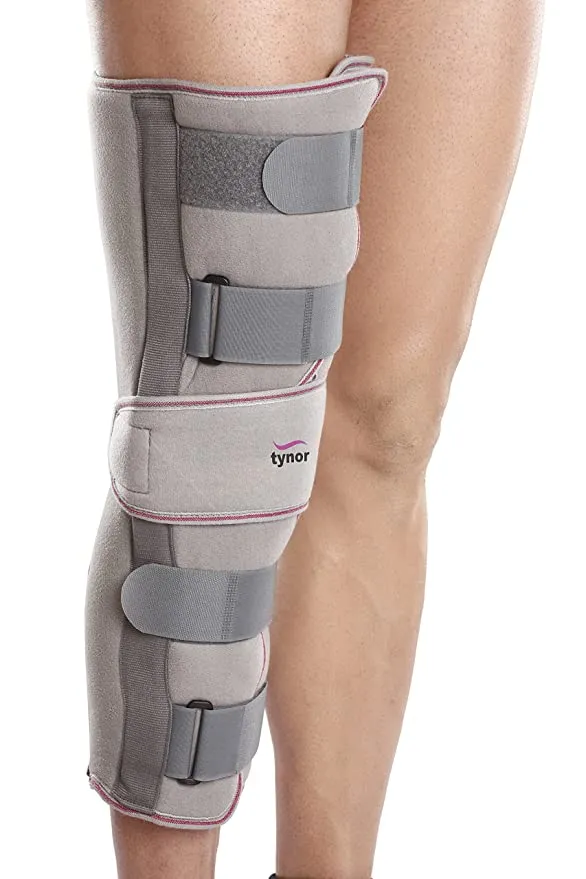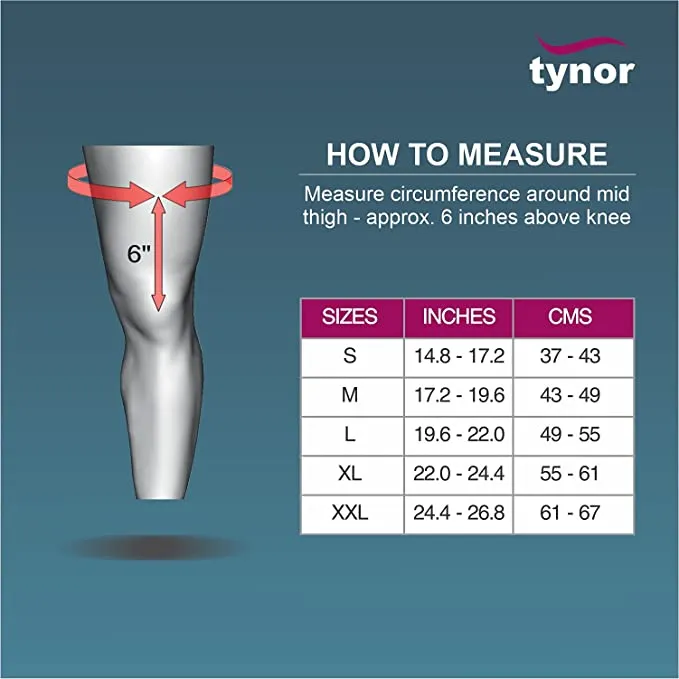 Tynor Knee Immobilizer
---
Tynor Knee Immobilizer is an excellent device for Immobilization of the injured and operated knee. It supports and protects the injured or operated knee while it recuperates.
Lightweight
Anatomically shaped
Soft and comfortable
Perfect immobilization
Immobilization at Slight flexion
(16 Orders already Shipped till now)
---
---
Description
Design: The immobilizer is usually a long and rigid brace that extends from above the thigh to below the calf. It is designed to fully immobilize the knee joint and restrict any bending or movement.
Material: Knee immobilizers are often made of rigid or semi-rigid materials, such as plastic or metal. These materials provide stability and support to the knee joint.
Straps and Closures: The immobilizer is equipped with straps and closures to secure it in place. These straps are adjustable and allow for a customized fit and compression.
Padding: Many knee immobilizers have padding or cushioning inside to enhance comfort and reduce pressure points. The padding is typically made of foam or other soft materials.
Breathable Design: Some knee immobilizers feature breathable materials or ventilation holes to improve airflow and reduce heat buildup, enhancing comfort during extended wear.
Tynor Knee Immobilizer is an excellent brace to immobilize, support and protect the injured or operated knee while it recuperates.

Uses:
It provides support for injured or post-operative knees and ensures immobilization and proper grip for the knees.

Product Specification and Features:
Perfect Knee Immobilizer for injured and post-operative knee
Anatomically contoured aluminium splints ensure perfect immobilization and grip
PUF fused fabric for better cushioning, enhanced comfort and long life
Light in weight, aesthetically smart and improves compliance
Available sizes: S (14.8"-17.2"), M (17.2"-19.6"), L (19.6"-22"), XL (22"-24.4"), XXL (24.4"-26.8")
Note:
Warranty Service Type: Repair
What is covered in warranty: Manufacturing defect
Warranty Liability: Maximum to the product cost
Customer Care Id: care@tynor.in
Customer Care Number: 18001212656
Directions For Use:
Use a directed by the health-care professional.
---
searches:- knee immobilizer, knee immobilizer brace, knee splints, leg immobilizer, immobilizer brace, leg immobilizer, pediatric knee immobilizer, tynor knee immobilizer, knee immobilizer tynor, tynor knee immobilizer price, tynor immobilizer, tynor knee immobiliser
Customer Reviews
Please Login To submit a review

---