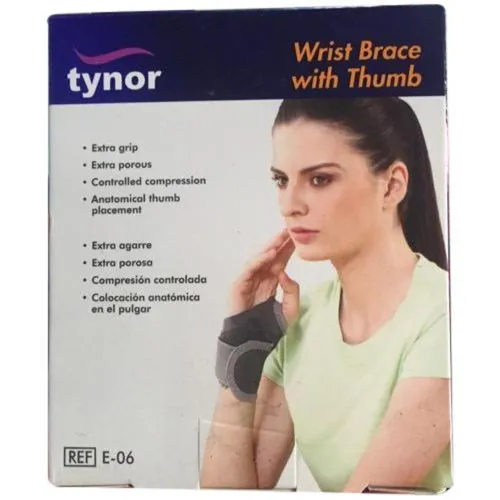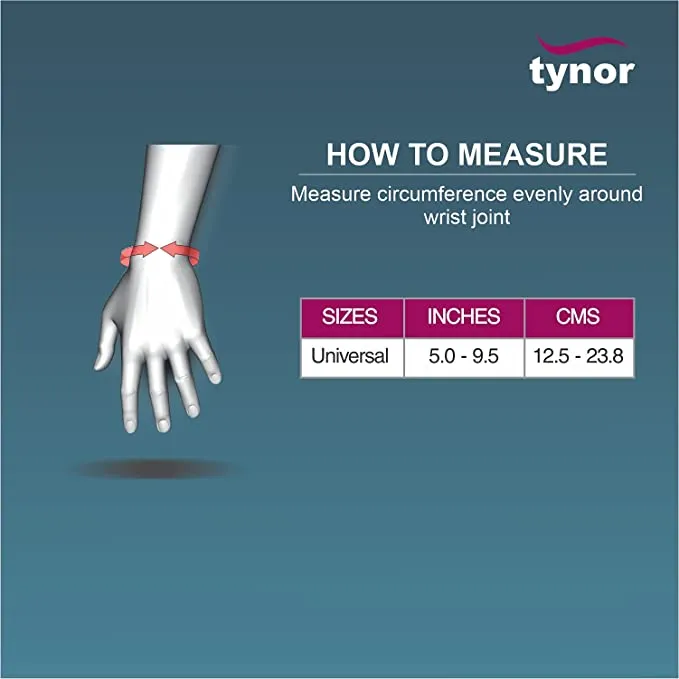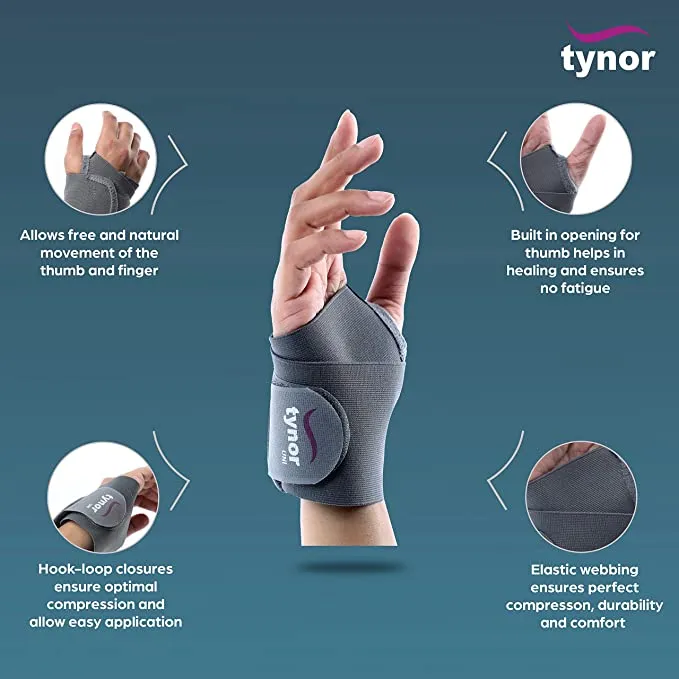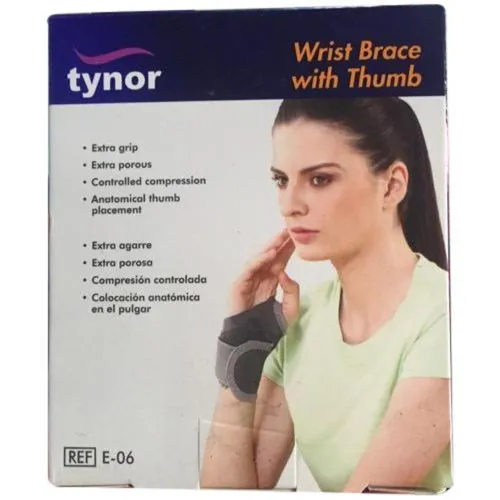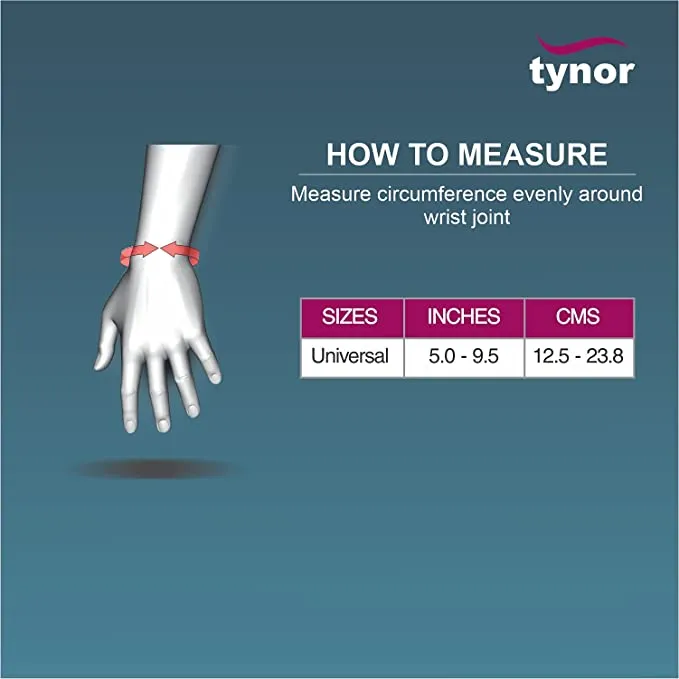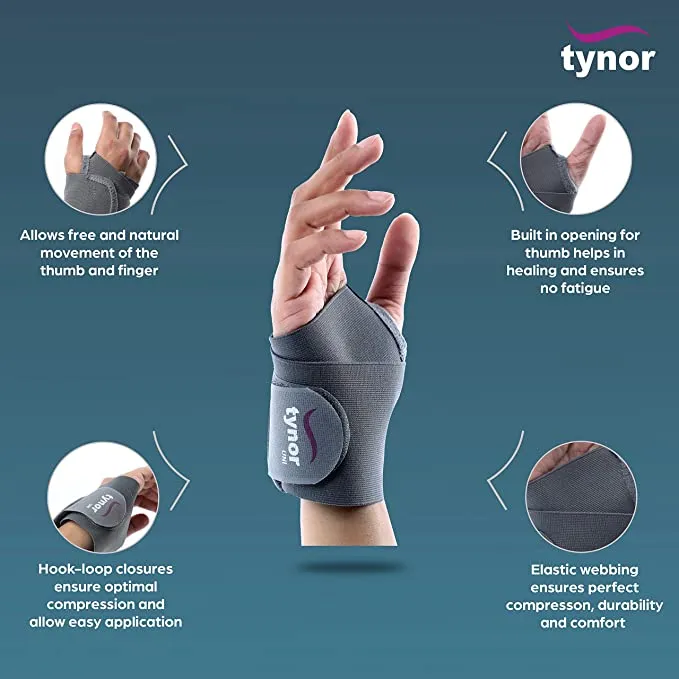 Tynor Wrist Brace with Thumb - Universal
---
₹235
Excellent compressive strength, better support
It has a high modulus of elasticity, retains shape and size for a long time
Hook loop closures provide customized and optimal compression, ensure better fitting, universal sizing, easy application and removal
Available sizes: Universal (5"-9.5")
Easy to use, washable, durable & long functional life.
Can be used either left or right hand.
(3 Orders already Shipped till now)
---
---
Description
The Tynor Wrist Brace with Thumb is a product designed to provide support and stability to the wrist and thumb area. It is commonly used for conditions such as wrist sprains, carpal tunnel syndrome, tendonitis, arthritis, and other wrist or thumb-related injuries.
The Tynor Wrist Brace with Thumb typically consists of a brace that wraps around the wrist and extends up to the base of the thumb. It is usually made of a breathable and comfortable material like neoprene or elastic fabric. The brace is adjustable and often features hook-and-loop closures or straps to secure it in place.
The thumb portion of the brace is designed to immobilize and support the thumb joint while allowing some degree of movement and functionality. It may have a separate thumb strap or an integrated thumb support.
By providing compression and support to the wrist and thumb, the Tynor Wrist Brace with Thumb helps reduce pain, inflammation, and swelling. It also helps in stabilizing the joint and promoting proper alignment during activities, which aids in the healing process.
---
Searches:- Tynor Hand Support, Tynor Wrist Brace with Thumb Price, Wrist Brace with Thumb Uses, Tynor Wrist Band for Gym, Wrist Brace With Thumb
Customer Reviews
Please Login To submit a review

---