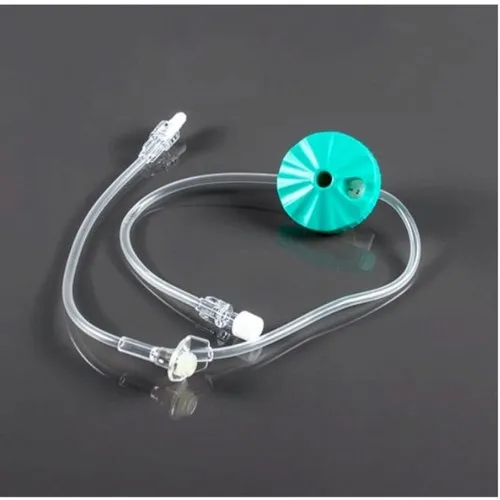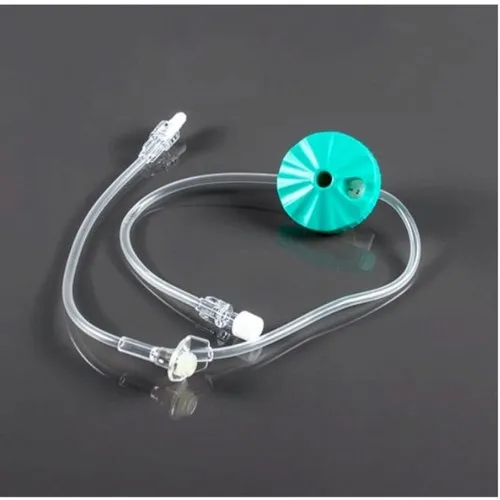 Viggo VIGGOFLO Flow Regulator
---
₹670
Latex free 'Y'-port
Kink resistant tubing
Sterile & pyrogen free.
Scale range of flow regulator-2 to 350 ml per
Cylindrical transparent drip chamber to visualize the flow rate.
Manufactured under ISO-13485 quality management standar
(144 Orders already Shipped till now)
---
---
Description
Disposable IV Flow Regulator which prevents accidental solution free flow, providing additional protection against the drifting of a roller clamp.
Features
Gravity type Flow Regulator (Disposable)
Protection against crimped tubing.
Scale range from 2 ml to 350 ml.
Viggoflo tubing is easier to regulate and provide a more consistent flow than would find with a built-in roller clamp .
Viggoflo will function just like an infusion pump and therefore eliminate any need to count the drops again and again.
Universal Male & Female luer connections.
Y-port for extra medication.
Latex free
Length 45cm.
The flow regulator is an integral part of the infusion set that allows healthcare professionals to adjust and control the rate at which the fluid or medication is delivered to the patient. It is usually a mechanism such as a roller clamp or dial that can be adjusted to restrict or open the flow of the fluid through the tubing.
The flow regulator provides precise control over the infusion rate, allowing healthcare providers to accurately administer fluids or medications as prescribed. This is especially important for treatments that require specific dosing or continuous infusion.
Searches: IV Set, Infusion Set, How to use IV Set, IV Flow Regulator Set, infusion set with regulator, IV Set Price, IV set use, Drip Set, iv drip set, micro drip set
Customer Reviews
Please Login To submit a review