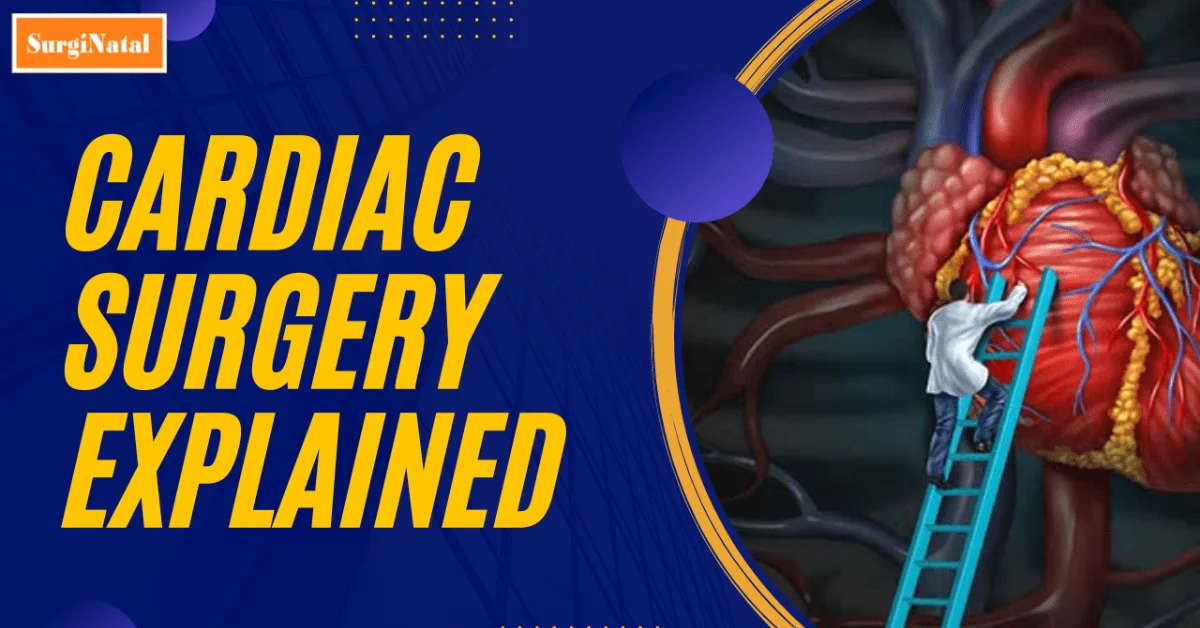 Cardiac surgery is a surgery that is done to treat heart-related problems. It can be used to repair damage caused by a heart attack or other heart-related conditions. Cardiac surgery is one of the most common surgeries performed worldwide today, and it has been steadily increasing in use over the past decade.
Cardiac surgery can be done by either a robot or by an open chest incision, but open chest incision is less common these days because it's more invasive and requires more recovery time.
A robot-assisted surgery only requires a few small incisions and does not require an open chest. This process is better for patients with certain medical conditions like obesity or heart failure because the procedure is less invasive and recovery time is much shorter.
Robots also help minimize bleeding during surgery, which can reduce blood loss as well as complications of anesthesia. Cardiac catheterization involves placing a catheter in the femoral artery to measure blood pressure before and during the procedure.
Preventing Cardiac Surgery
It's important to prevent cardiac surgery because there are some risks associated with this type of procedure, such as infection and blood clots. There are also risks that come with anesthesia, like breathing problems and low blood pressure after waking up from anesthesia.
You can prevent cardiac surgery by keeping your heart healthy. There are some methods that you can follow to prevent any heart issues such as cardiac surgery.
How to Keep Heart Healthy?
There are many ways to keep your heart healthy and the list below is some of the best ways.
1. Eat a healthy diet and exercise regularly
2. Get enough sleep
3. Quit smoking
4. Monitor your blood pressure
5. Keep alcohol consumption to a minimum
6. Manage stress levels
7. Lose weight if you're overweight or obese, or maintain a healthy weight if you're not overweight or obese
8. Cut back on salt, sugar, and processed foods
9. Stay hydrated by drinking plenty of water throughout the day and avoid sugary drinks like soda, fruit juice, energy drinks, etc., which can lead to dehydration.
10) Check cholesterol levels regularly
Why Choose Surginatal?
Surginatal is one of the fastest-growing online surgical supply stores. Since 2017 we have made a great name among our happy customers.
We have hundreds of surgical products such as ECG electrodes, ECG gel, bp instruments, ventilator circuits, Anaesthesia circuits, Ambu bags, etc. that help in cardiac surgery.
With more than 500 surgical products, across all surgical categories, Surginatal not only offers surgical products at way lower prices compared to the regular market prices, but we also guarantee fast delivery, product quality, and 100% customer satisfaction.
Related Posts