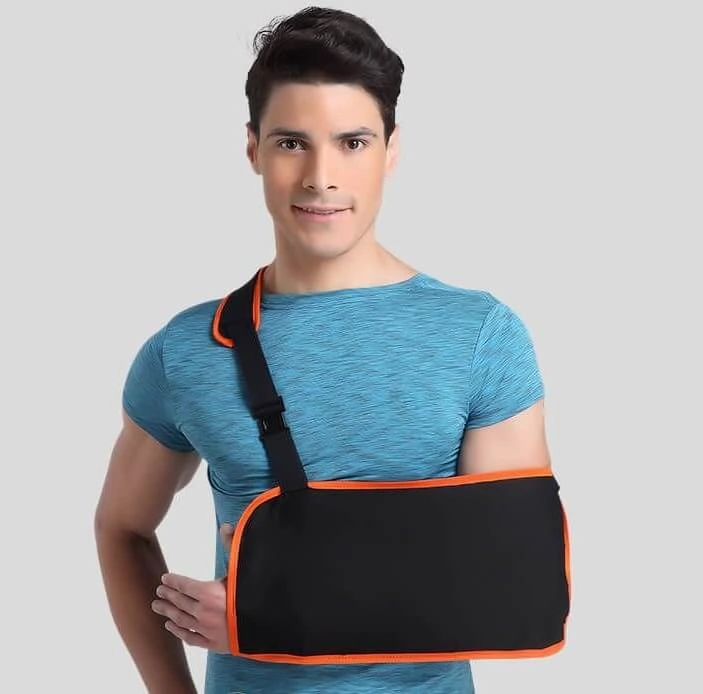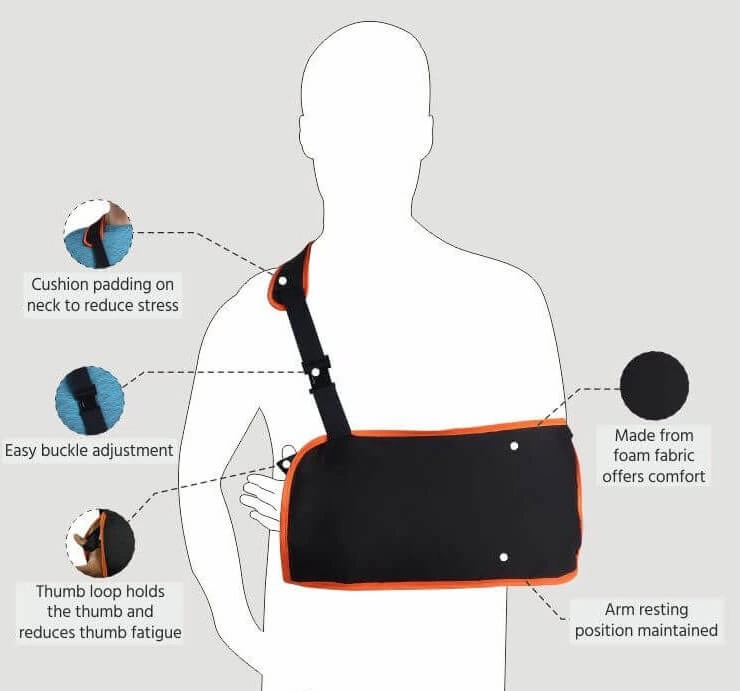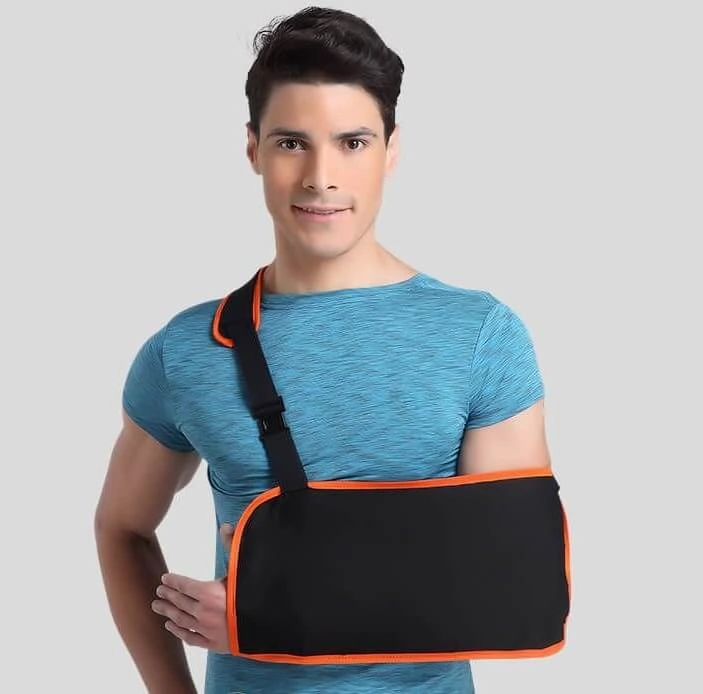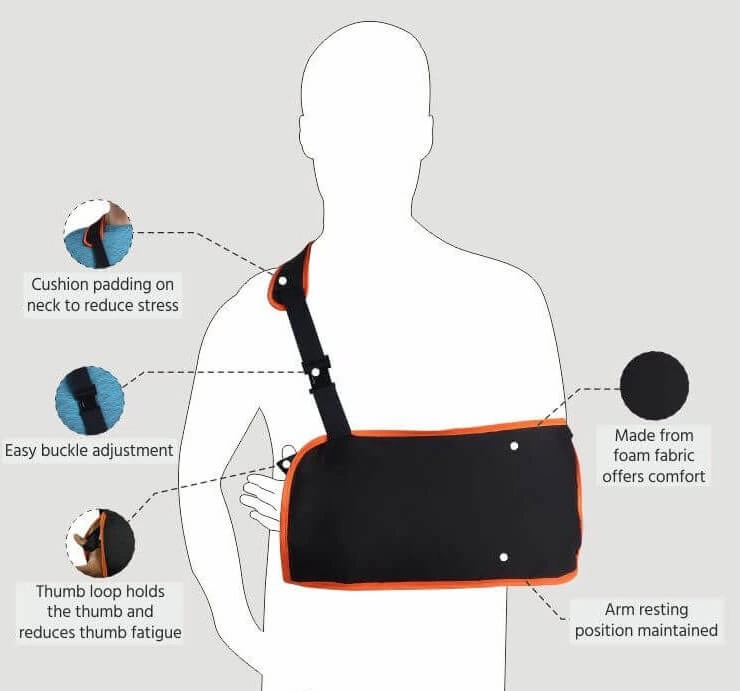 Flamingo Arm Sling
---
₹185


Flamingo Arm Sling Specifications

Contoured armrest area.
Keeps the arm in position.
Plastic buckle for easy application and removal.
Adjustable shoulder support for comfort.
The double stitching on the edges for durability.
(2 Orders already Shipped till now)
---
---
Description
The Flamingo arm sling wraps around both shoulders and neck to provide a support system to the spine and keep the clavicle stable by holding the shoulders back.
A Flamingo arm sling is a medical device used to support and immobilize the arm and shoulder following an injury, such as a fracture, sprain, or strain. It helps to alleviate pain, reduce strain on the injured area, and promote the healing process. Here is a description of a typical Flamingo arm sling:

Design: A Flamingo arm sling is usually made of lightweight, breathable, and adjustable materials such as fabric or nylon. The design of the sling ensures proper support and immobilization of the arm while allowing for comfort and ease of use.

Arm Support: The sling consists of a fabric pouch or pocket that cradles the forearm, elbow, and wrist. The pouch is typically adjustable in length to accommodate different arm sizes and provide a customized fit.

Shoulder Strap: Connected to the arm pouch is a shoulder strap that goes over the opposite shoulder and across the back. The shoulder strap helps to distribute the weight of the arm and stabilize the sling, keeping it securely in place.

Neck Strap: Some Flamingo arm slings include an additional strap that goes around the neck, providing extra support and reducing the strain on the shoulder and back.

Adjustable Straps: The sling usually features adjustable straps with hook-and-loop fasteners (Velcro) or buckles. These straps allow for easy adjustment, ensuring a snug and comfortable fit. The adjustability also accommodates changes in swelling or bandages during the healing process.

Thumb Loop: Many arm slings have a thumb loop near the end of the arm pouch. The loop helps to secure the forearm and maintain proper positioning of the hand and wrist within the sling.

Breathable and Washable: Flamingo arm slings are often made with breathable materials that allow air circulation, reducing heat and moisture buildup. Some slings also have removable and washable covers, making it convenient to keep the sling clean and fresh.

Doctor's Recommendations: It is important to consult with a healthcare professional, such as a doctor or orthopedic specialist, to determine the appropriate use and fit of the arm sling based on the specific injury or condition. They can provide guidance on wearing instructions, duration of use, and any necessary adjustments to ensure proper healing and recovery.

---

Searches:- arm sling flamingo, flamingo pediatric arm sling, arm sling, flamingo arm sling
Customer Reviews
Please Login To submit a review

---