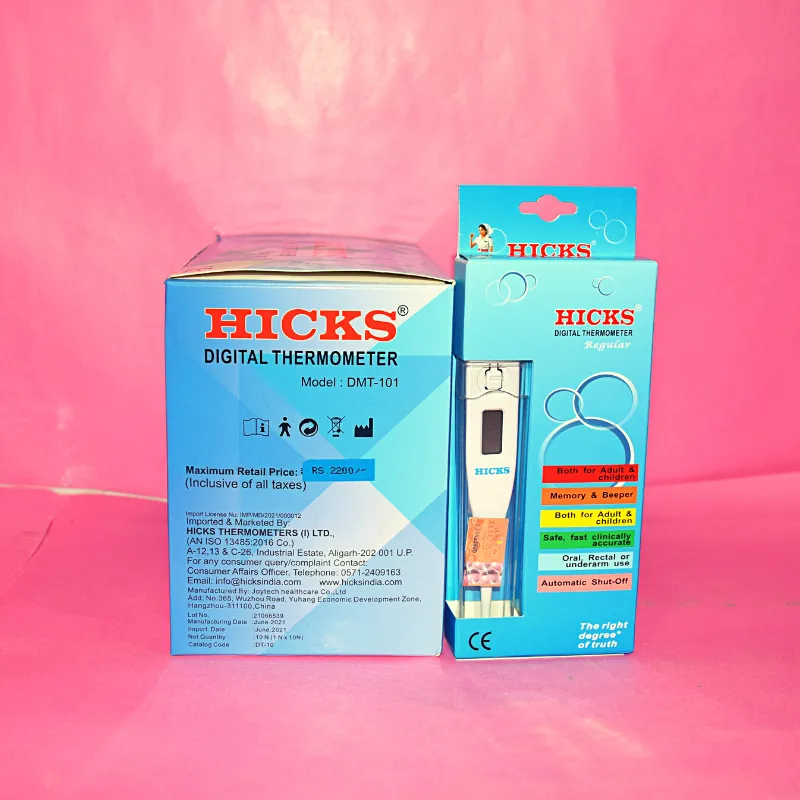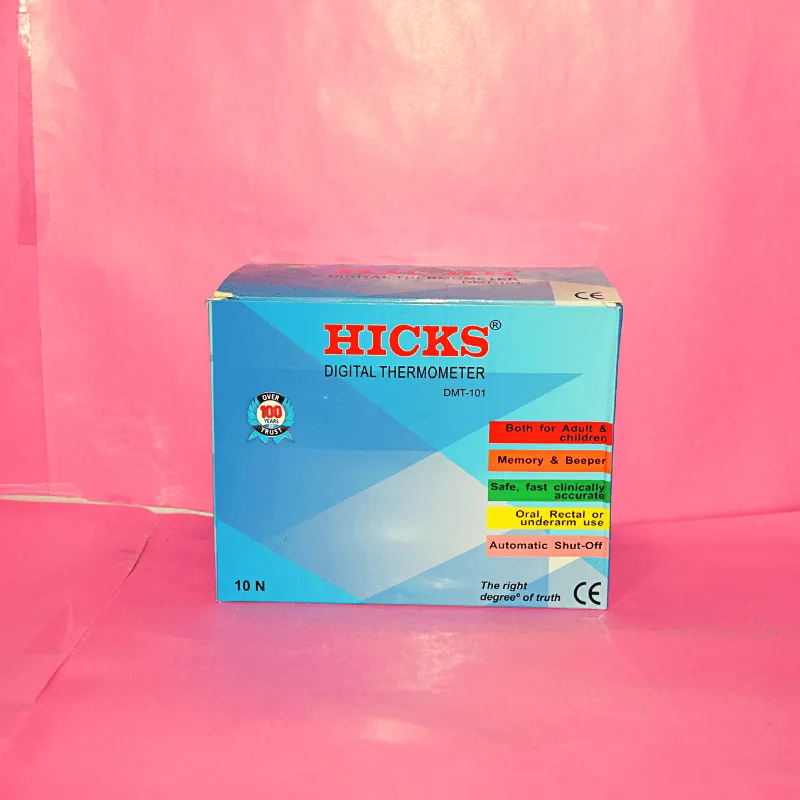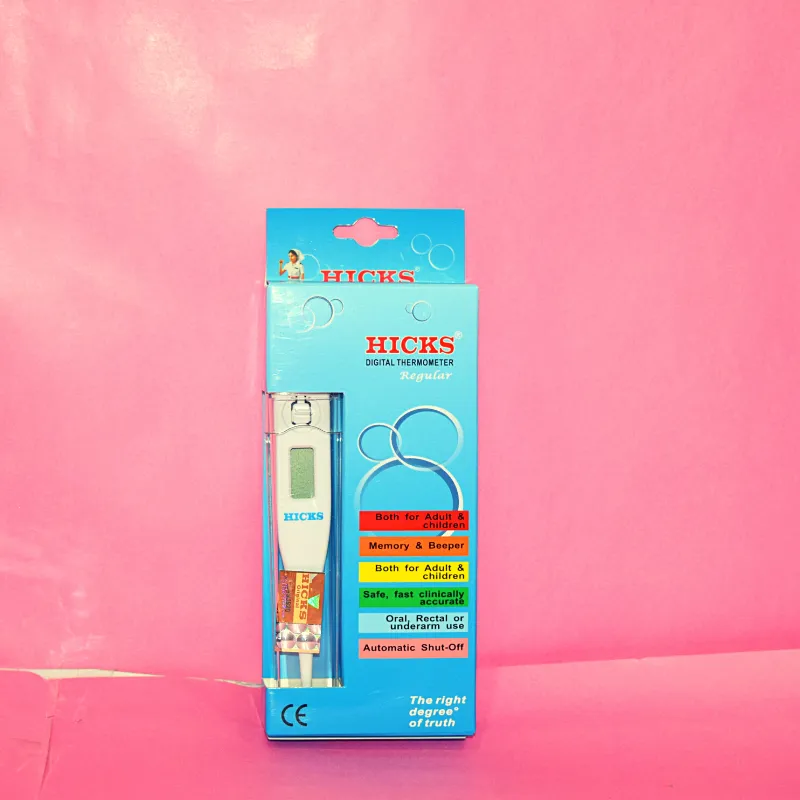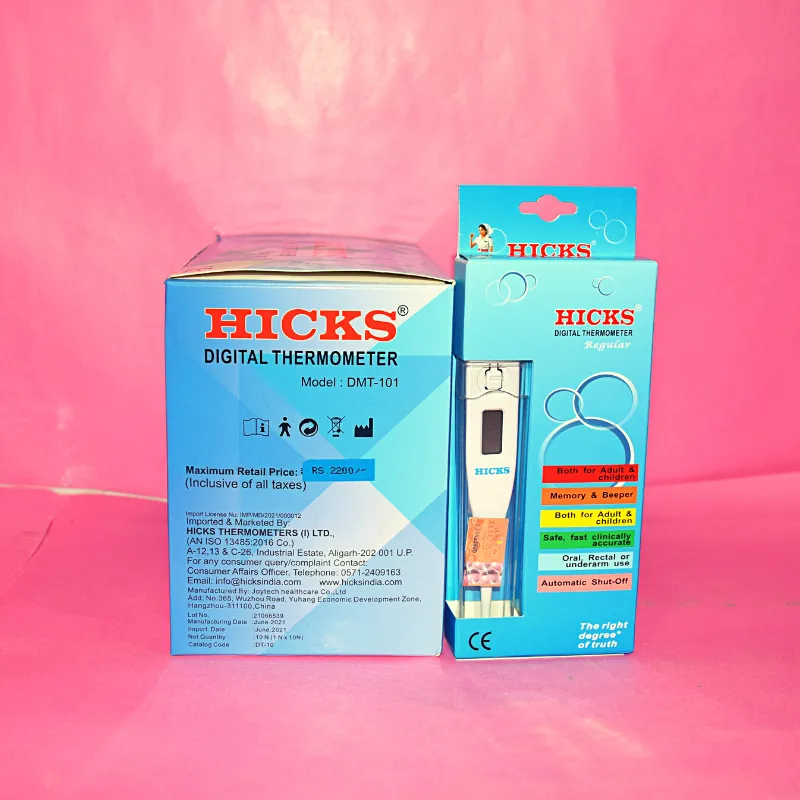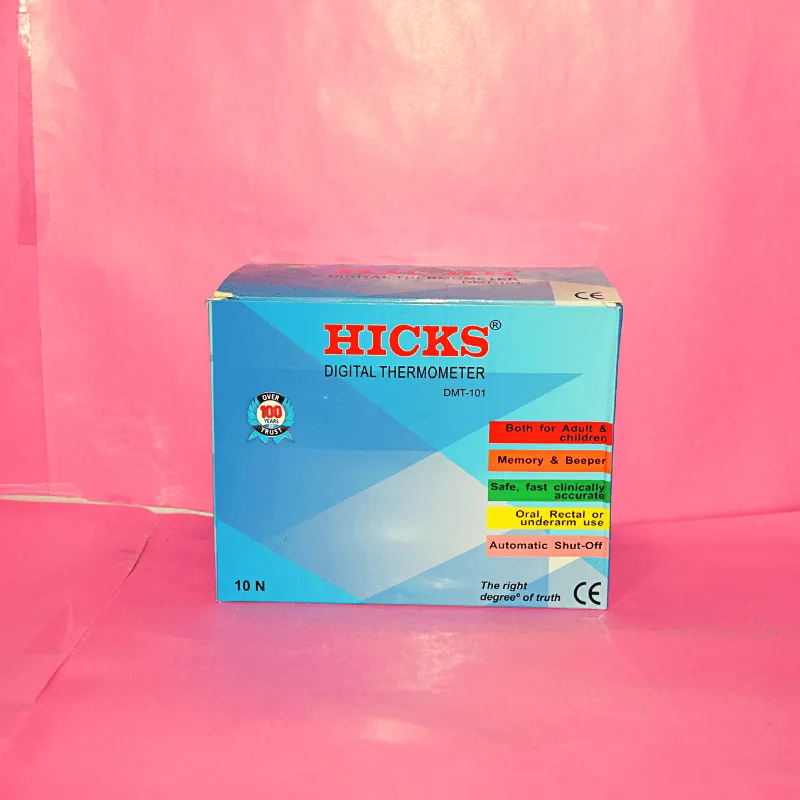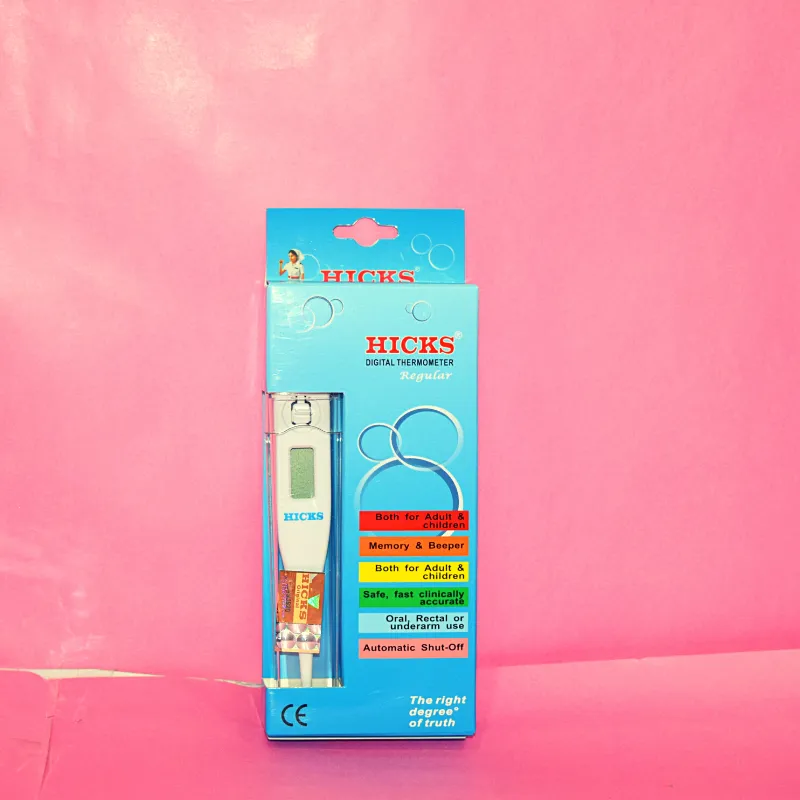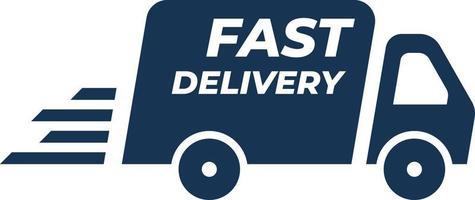 Fast Delivery Available
Hicks Digital Thermometer
---
₹230
Accurate and precise reading
Readings in digital format
High accuracy
Automatic shut-off
Safe, fast, and accurate
Reads temperature in approx 20 seconds
Can switch from Celsius to Fahrenheit and vice versa
Use for adults and children
For oral, rectal and underarm use
(28 Orders already Shipped till now)
---
---
Description
Hicks Digital Thermometer is a well-known brand recognized for manufacturing high-quality and reliable products. The company was set up in 1962 and it has been manufacturing top-class products since then.Hicks Digital 101 N Thermometer is a useful product showcasing the company's high standard. This thermometer is one of the best-selling products manufactured by Hicks.Features and Benefits - It displays readings in digital format. This thermometer features an alarm and auto-shut function. It is lightweight. It is powered by a battery. It shows accurate and precise reading. It can be used by both children and adults. It displays reading quickly.
A digital thermometer is a modern electronic device used to measure temperature accurately. It uses electronic sensors to detect and convert temperature into a digital display, providing a quick and precise reading.

Digital Display: Unlike traditional mercury or analog thermometers, digital thermometers have an LCD or LED display that shows the temperature reading in numerical form. The digital display makes it easy to read and interpret the temperature without the need for manual reading or interpretation.

Temperature Measurement: Digital thermometers can measure body temperature, room temperature, liquid temperature, or surface temperature depending on their design and purpose. Some digital thermometers are specifically designed for oral, rectal, armpit, or ear measurements, while others are versatile and can be used in various applications.

Quick and Accurate: Digital thermometers are known for their quick response time and high accuracy. They typically provide temperature readings within seconds and offer precise measurements with a narrow margin of error.

Memory and Features: Many digital thermometers come with additional features such as memory recall, which allows you to track and review past temperature readings. Some may also include fever alarms or color-coded indicators to alert you when the temperature exceeds a certain threshold.

Battery-powered: Digital thermometers are powered by batteries, usually small button-cell batteries, which need to be replaced periodically. It's important to keep spare batteries on hand to ensure uninterrupted use.

Easy to Clean: Digital thermometers are generally easy to clean. Most models have waterproof or water-resistant features, allowing you to clean the thermometer with mild soap and water or disinfecting wipes after each use. Always follow the manufacturer's cleaning instructions to maintain proper hygiene.
---
Related searches- Hicks digital thermometer use, hicks digital thermometer review, hicks digital thermometer cell, hicks digital thermometer price, hicks digital thermometer battery price, hicks digital thermometer price India, hicks thermometer price, hicks akutem thermometer
Customer Reviews
Please Login To submit a review

---

---