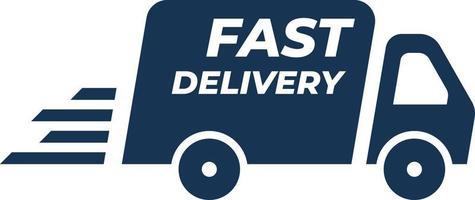 Fast Delivery Available
Medicath IV Cannula with 3 Way Stopcock - Medikit
---
Size: 18/20/22G
With flexible wings
3 Way stopcock
(1135 Orders already Shipped till now)
---
---
Description
Medicath IV Cannula with 3 Way Stopcock comes with a 3 Way Stopcock and is also equipped with flexible wings to provide easy and secure fixation. The IV Cannula is manufactured from tested biocompatible materials offering longer indwelling time.
IV Cannula: The IV cannula, also known as an IV catheter, is a thin, hollow tube that is inserted into a patient's vein to establish access to IV therapy. It is typically made of medical-grade materials such as plastic or stainless steel. The Medicath IV Cannula is specifically designed by the Medicath brand.

Needle and Catheter: The IV cannula consists of a needle and a catheter. The needle is used to puncture the skin and access the vein initially. Once the needle is inserted, the catheter is advanced into the vein, while the needle is removed, leaving the catheter in place for IV access.

Cannula Size: IV cannulas come in different sizes, typically measured in gauge. The size selection depends on the patient's condition, the purpose of the IV therapy, and the vein's size and location. The Medicath IV Cannula with 3-Way Stopcock may be available in various sizes to accommodate different clinical needs.

3-Way Stopcock: A 3-Way Stopcock is a device that allows for the diversion or control of fluid flow through multiple channels. It typically consists of a rotating valve with three openings, each connected to a different IV line or tubing. The stopcock enables the healthcare professional to control the flow, change the direction, or perform multiple functions with the IV solution using a single access point.

Features and Benefits: The Medicath IV Cannula with a 3-way stopcock combines the functions of an IV cannula for fluid administration and a 3-way stopcock for multiple infusion lines. This allows for easier management of multiple IV medications, simultaneous administration of different solutions, or the ability to withdraw blood samples without interrupting the IV therapy.

Sterility and Safety: The Medicath IV Cannula with 3-Way Stopcock is designed to be sterile, ensuring the safety of the patient during IV procedures. It is important to follow proper aseptic techniques and dispose of the cannula and stopcock as per medical waste management guidelines after use.
Video Credit: sharing mnemonics and tips
---
Searches - shinrai iv cannula price, shinrai iv cannula size, shinrai iv cannula price in india, shinrai iv cannula in india, i.v cannula parts, syringe iv set, cannula iv sizes, nipro iv cannula, nipro iv set, nipro iv set price, nipro shinrai
Customer Reviews
Please Login To submit a review

---