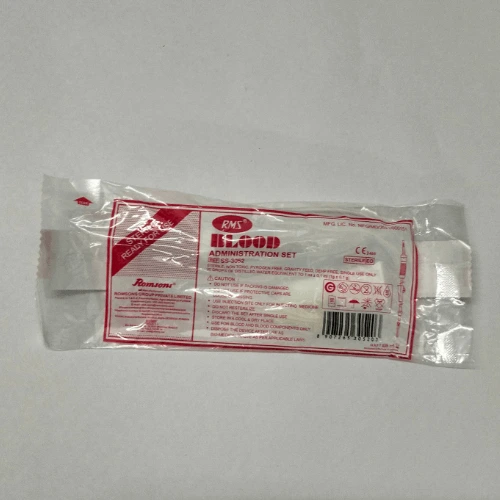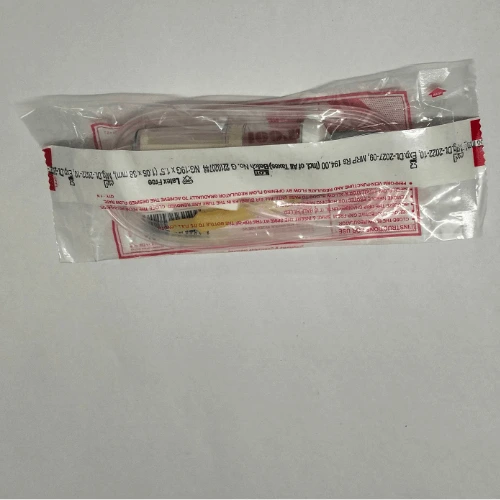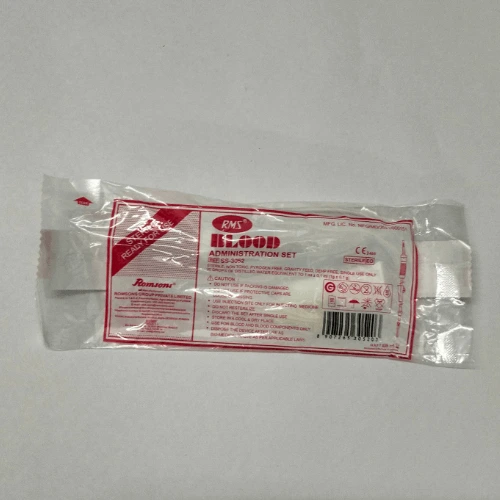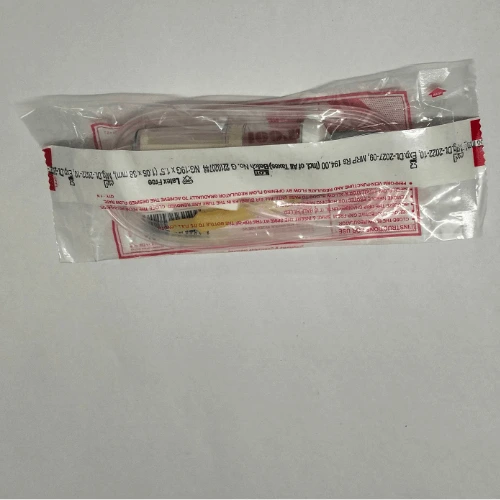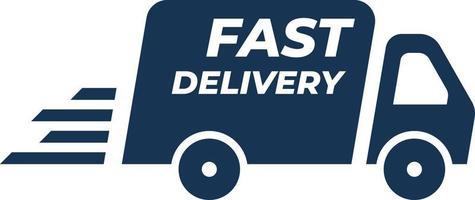 Fast Delivery Available
Romson Blood Administration Set
---
₹179
Conforms ISO 1135-4 standardCylindrical drip chamber
Flash ball-type injection port for extra medication
Comes with a smooth 150 cm long, kink-resistant tube
Efficient roller controller for accurate adjustment of transfusion rate
(174 Orders already Shipped till now)
---
---
Description
The Romson Blood Administration Set is available with or without 19G vein needle- It has a kink resistant tube with a tube length of 150 cm- The device is provided with a cylindrical drip chamber with 200 micron filter to prevent passage of any clot into the chamber- Its sharp non-vented spike is suitable for blood bags and all type of standard blood containers- It has a flash ball type injection port for extra medication- It has an efficient roller controller for accurate adjustment of infusion rate- It is sterile and conforms to ISO 1135-4 standard- It is available with luer lock and come in a standard packing of 25 units per box
Romsons Blood Administration Set
This cylindrical drip chamber is provided with a 200-micron filter to prevent the passage of any clot into the chamber. It has a sharp non-vented spike suitable for blood bags and many standard blood containers. The flash ball-type injection port for extra medication. It is a 150 cm kink-resistant tube. It has an efficient roller controller for accurate change of infusion rate. The moulded drip chamber is sterile and individually packed.
Uses:
It prevents the passage of any clot into the chamber.

Product Specification and Features:
The thin plastic tube delivers insulin from the pump to your body
This tubing comes in different lengths to accommodate various needs
Fluid won't flow from these inflexible containers unless you vent it
Directions For Use:
Use as directed on the label.
---
Searches:- blood transfusion set, Romsons Blood Administration Set, Blood set price, Iv set, Blood administration set uses, Blood set drop factor, Blood Transfusion Set price, blood giving set, blood iv set, blood transfusion iv set, platelet transfusion set
Customer Reviews
Please Login To submit a review