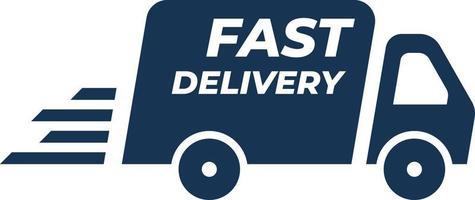 Fast Delivery Available
Romsons External Catheter Male Cath
---
Penile Sheath/External Catheter.
Male Cath is specially designed for urine incontinence for day and night use in male patients.
Manufactured from 100% latex for soft and gentle feel.
Provided with soft adhesive coated strip for proper fixing on the penis.
Proximal end is designed for safe and easy connection to urine bag/leg bag.
Sizes in mm : 20, 25, 30, 35 mm
(4394 Orders already Shipped till now)
---
---
Description
An external catheter, also known as a condom catheter or male catheter, is a medical device used to manage urinary incontinence in male patients. It is designed to fit over the penis like a condom and collects urine, eliminating the need for invasive insertion into the bladder.
External catheters are typically made of latex or silicone materials and come in different sizes to ensure a proper fit. They consist of a sheath that covers the penis, a drainage tube, and sometimes a securement device such as adhesive or a strap to keep the catheter in place. The drainage tube is usually connected to a urine collection bag or leg bag.
The main advantages of external catheters include ease of use, reduced risk of urinary tract infections compared to indwelling catheters, and greater patient comfort. They are typically used for patients with limited mobility, urinary incontinence, or those who have difficulty using or maintaining indwelling catheters.
Romsons Male Cath GS-1010 is used by male patients suffering from urine incontinence. This penile sheath is made from 100% latex making it soft and comfortable for day and night use. The product comes with a soft adhesive-coated strip which provides a firm grip and correct fit on the penis. The designing at the proximal end is such that it gets easily connected to the urine/leg bag and is completely safe for use. It has been sterilised and packed individually in soft blister packs. It is available in various sizes.

Uses:
It is used by male patients who are suffering from urine incontinence
It can be used both in the day as well as at night
It is made of 100% latex with a soft adhesive-coated strip
Designed in such a way that the proximal end can be easily connected to the urine/leg bag
It has been sterilised and packed individually
Available in different sizes

Directions For Use:
Follow instructions given on the label or as suggested by the health practitioner.

Safety Information:
Read the label carefully before use
Follow the instructions given on the pack
Keep out of the reach of the children
Use under supervision of nurse or doctor
---
searches:- external catheter male, external catheter, External Catheter Male uses, external male catheter near me, male external catheter price, external catheter male romsons, romsons male cath, Male Cath Large, romsons male cath 25mm, romsons male cath use, romsons external catheter mal, Male Cath
Customer Reviews
Please Login To submit a review

---

---

---

---