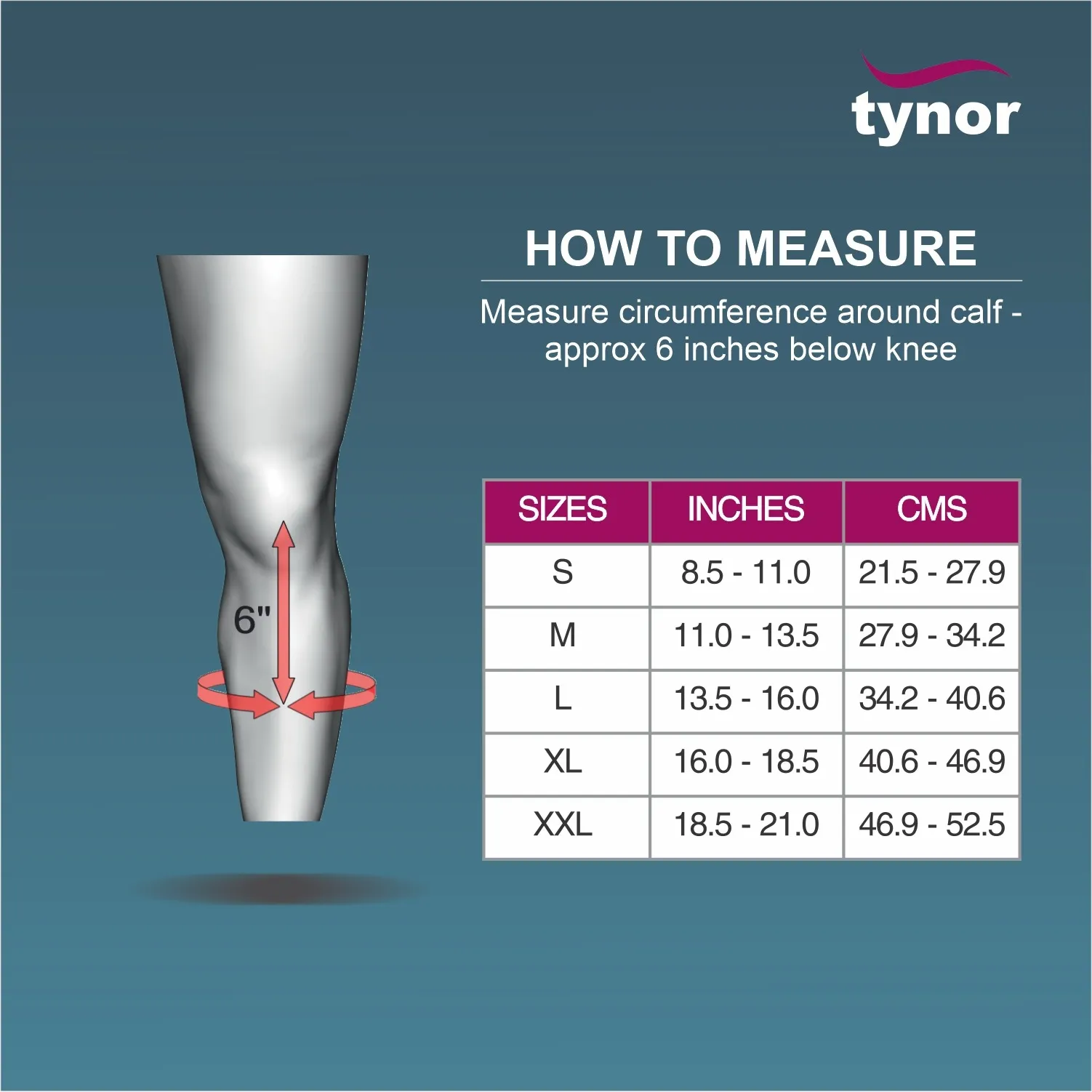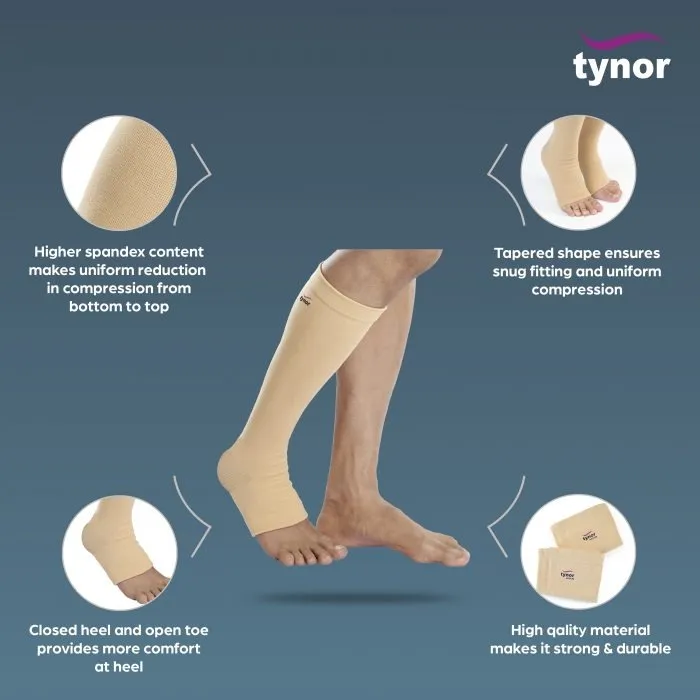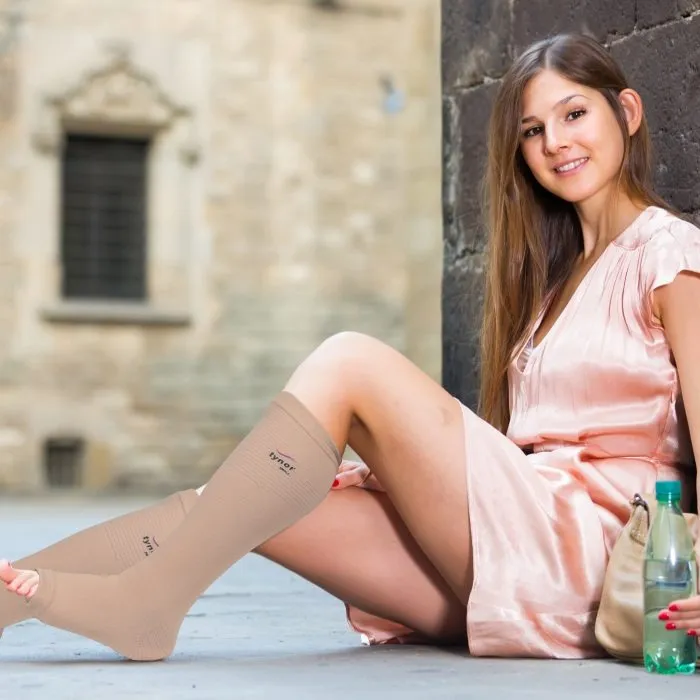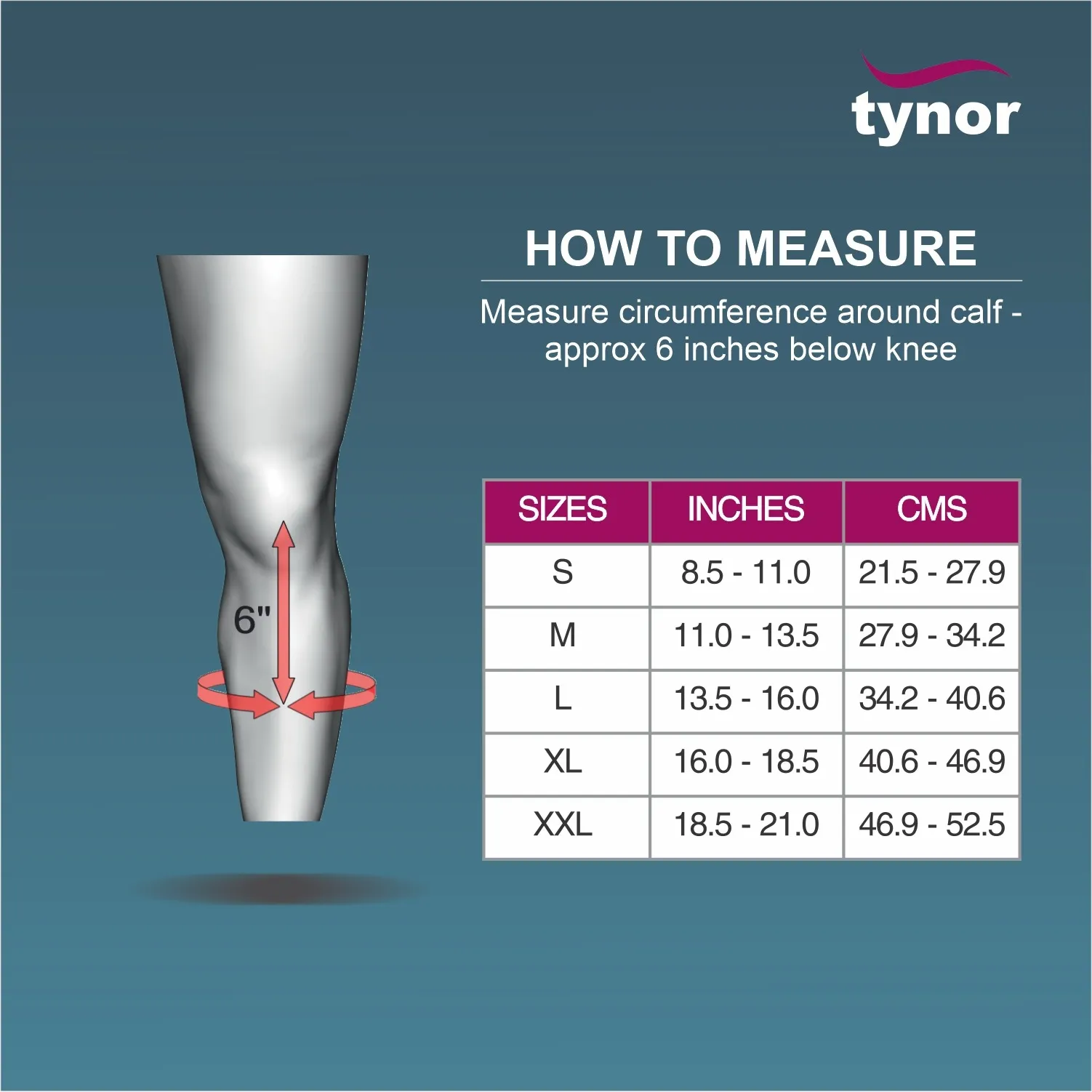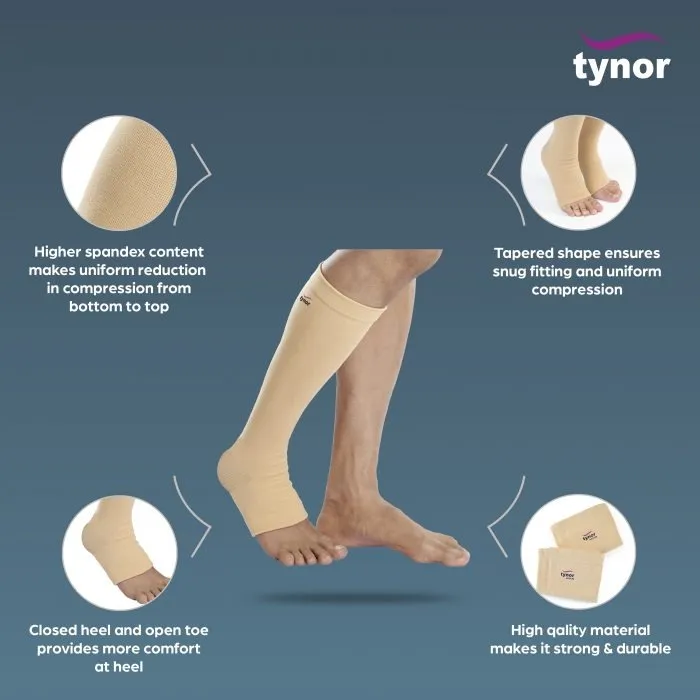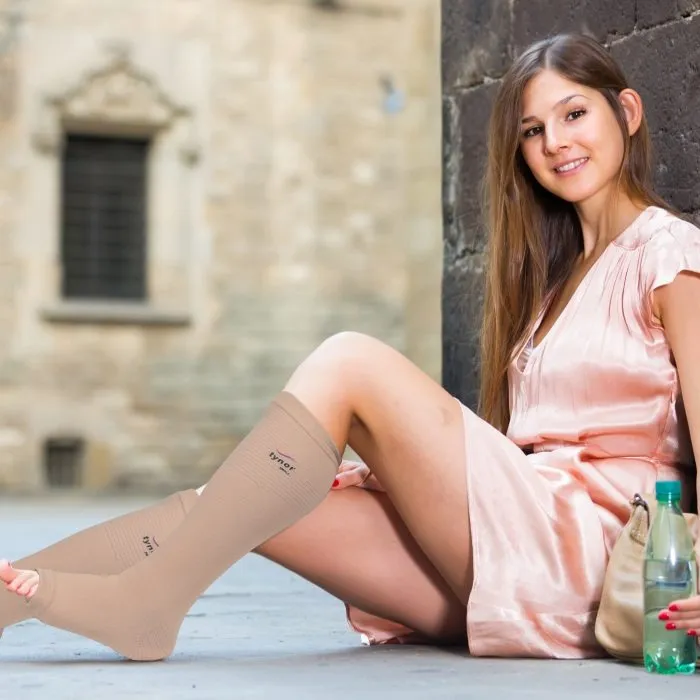 Tynor Below Knee Compression Stockings (Large)
---
₹615
Its different compression classes ensure effective blood evacuationThese Below Knee Stockings are designed with open toe design which makes it easy to wear and removeThese Tynor Compression Stockings are US FDA approved, OEKOTEX and CE certifiedThe Compression Stockings comes with an applicator, user manual, and CD for effective management of the disease
(19 Orders already Shipped till now)
---
---
Description
Below knee compression stockings, also known as below knee compression socks or hosiery, are specialized garments that provide graduated compression to the lower leg and calf muscles. They are designed to improve circulation, reduce swelling, and provide support for individuals with various conditions or needs.
Compression Levels: Below knee compression stockings are available in different compression levels, typically measured in millimeters of mercury (mmHg). The compression is highest at the ankle and gradually decreases as it moves up the leg. Common compression levels include mild (8-15 mmHg), moderate (15-20 mmHg), and firm (20-30 mmHg), among others. The appropriate compression level depends on your specific needs and any recommendations from a healthcare professional.
Gradient Compression: Below knee compression stockings provide gradient compression, meaning the compression is strongest at the ankle and gradually decreases towards the knee or thigh. This design helps promote blood flow by assisting with venous return, reducing pooling of blood in the lower legs, and improving overall circulation.
Conditions and Benefits: Below knee compression stockings are commonly used to manage or alleviate symptoms associated with various conditions, such as varicose veins, edema (swelling), deep vein thrombosis (DVT), venous insufficiency, and lymphedema. They may also be used during long periods of sitting or standing, such as during air travel or work shifts, to help prevent blood clots and reduce leg fatigue.
Sizing and Fit: Proper sizing and fit are crucial for the effectiveness and comfort of below knee compression stockings. Manufacturers typically provide sizing charts based on ankle circumference, calf circumference, and leg length. It's important to measure your leg according to the manufacturer's guidelines to ensure a proper fit and appropriate compression.
Putting on and Maintenance: Putting on below knee compression stockings can require some technique and patience. Rolling the stocking down to the heel, inserting the foot, and gradually rolling it up the leg is a common method. It's important to follow the manufacturer's instructions for proper usage and care, including washing instructions and replacement guidelines.
---
Searches:- Below knee compression stockings, below the knee stockings, truform leg health below knee stockings, Below Knee Stockings for Varicose veins, Below Knee Stockings, tynor below knee compression stockings, tynor compression stocking below knee, tynor stockings below knee, tynor below knee stockings, tynor medical compression stock
Customer Reviews
Please Login To submit a review

---