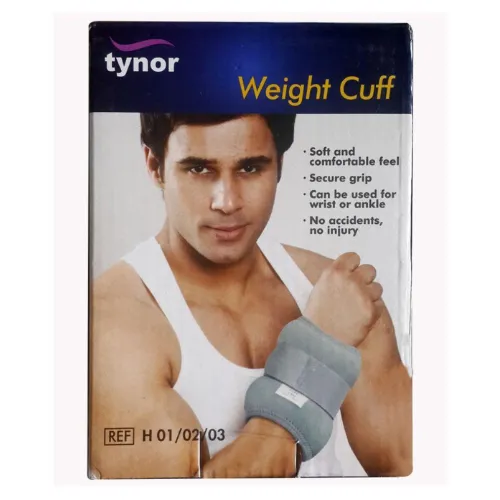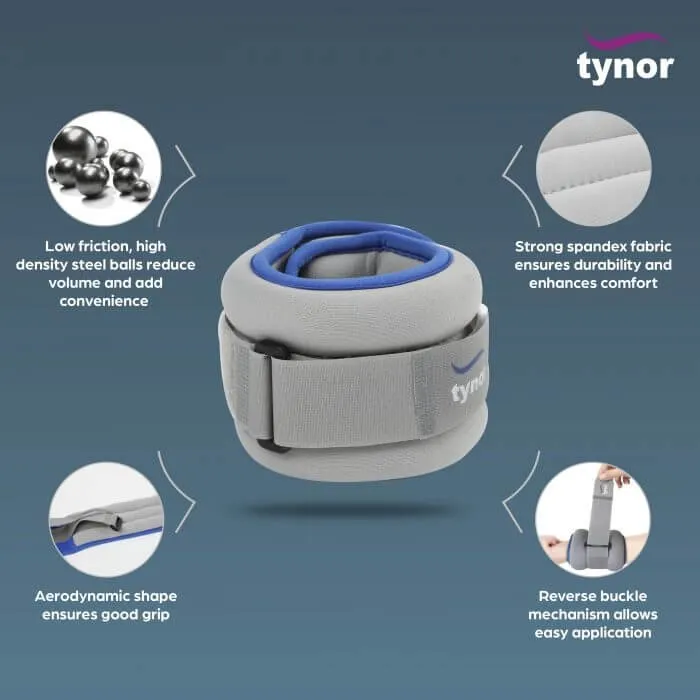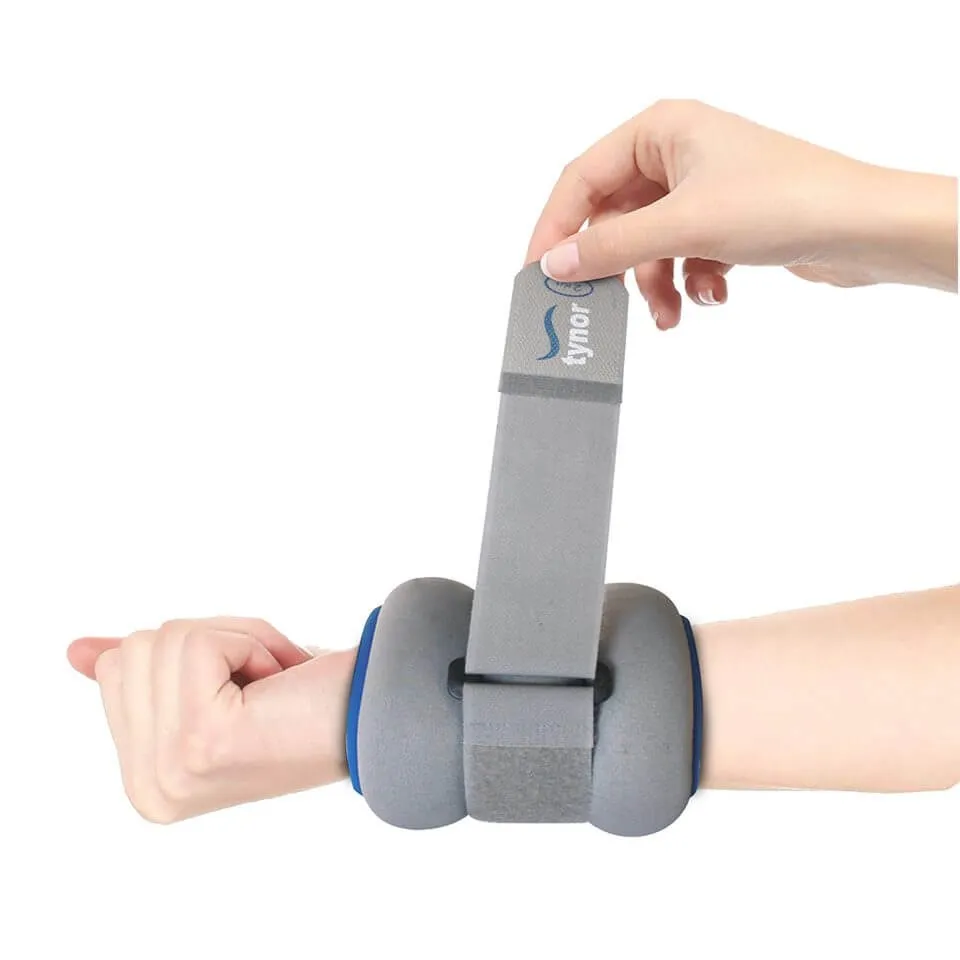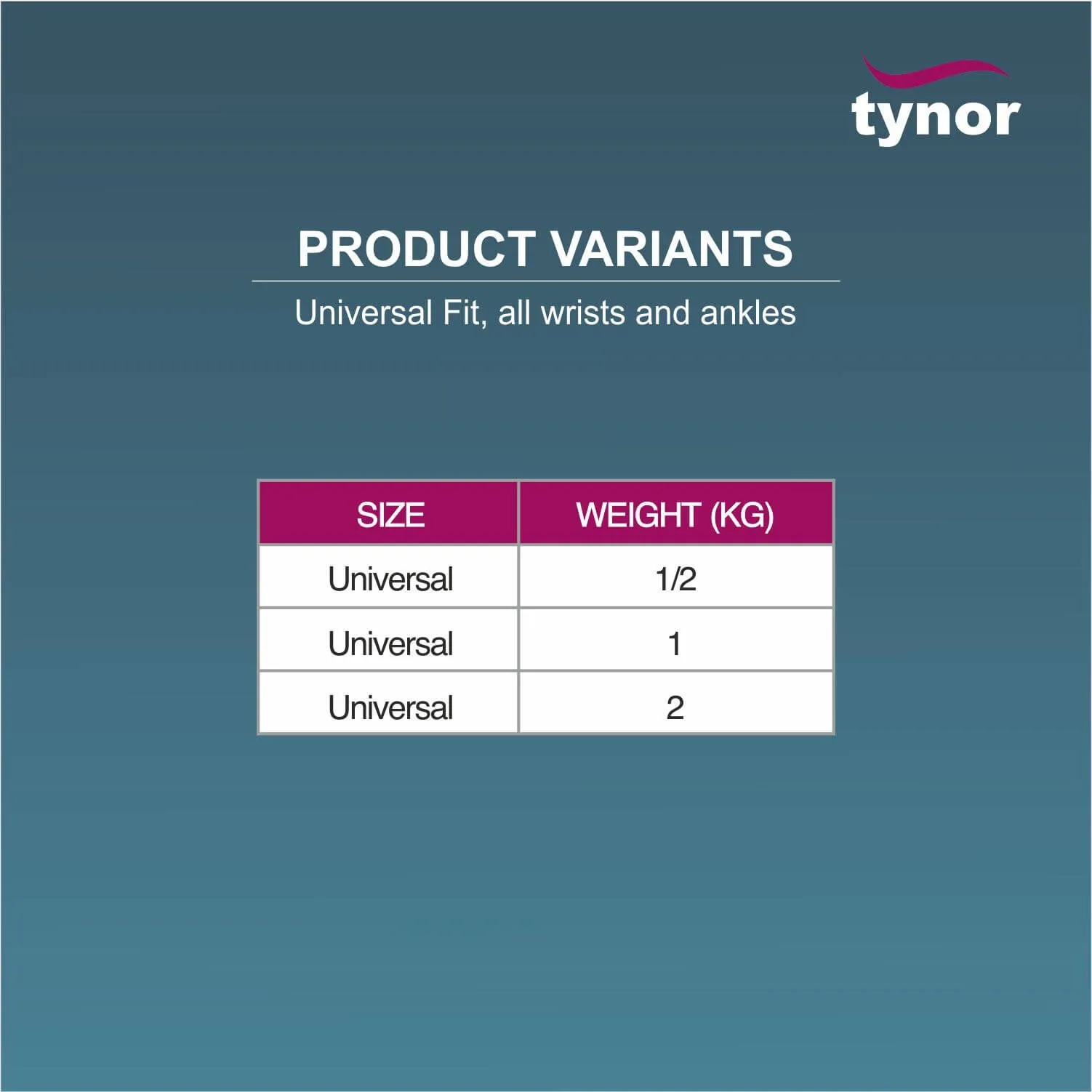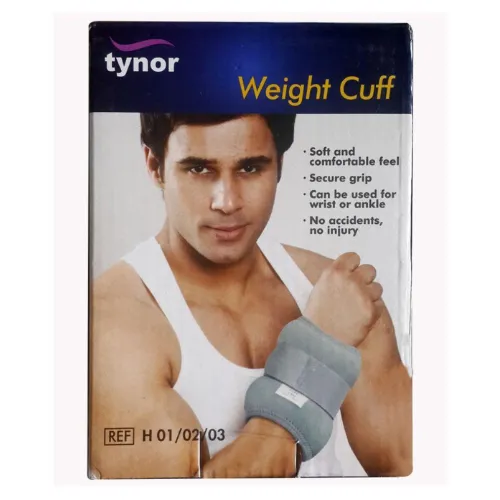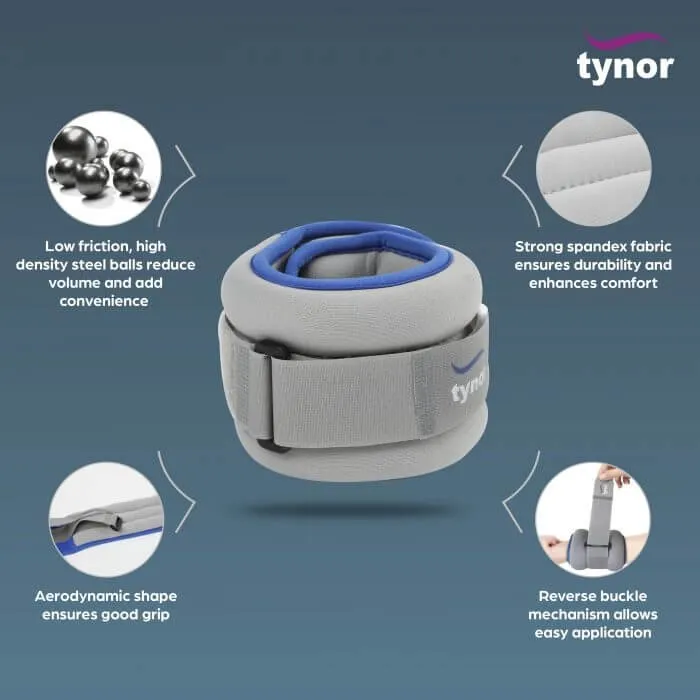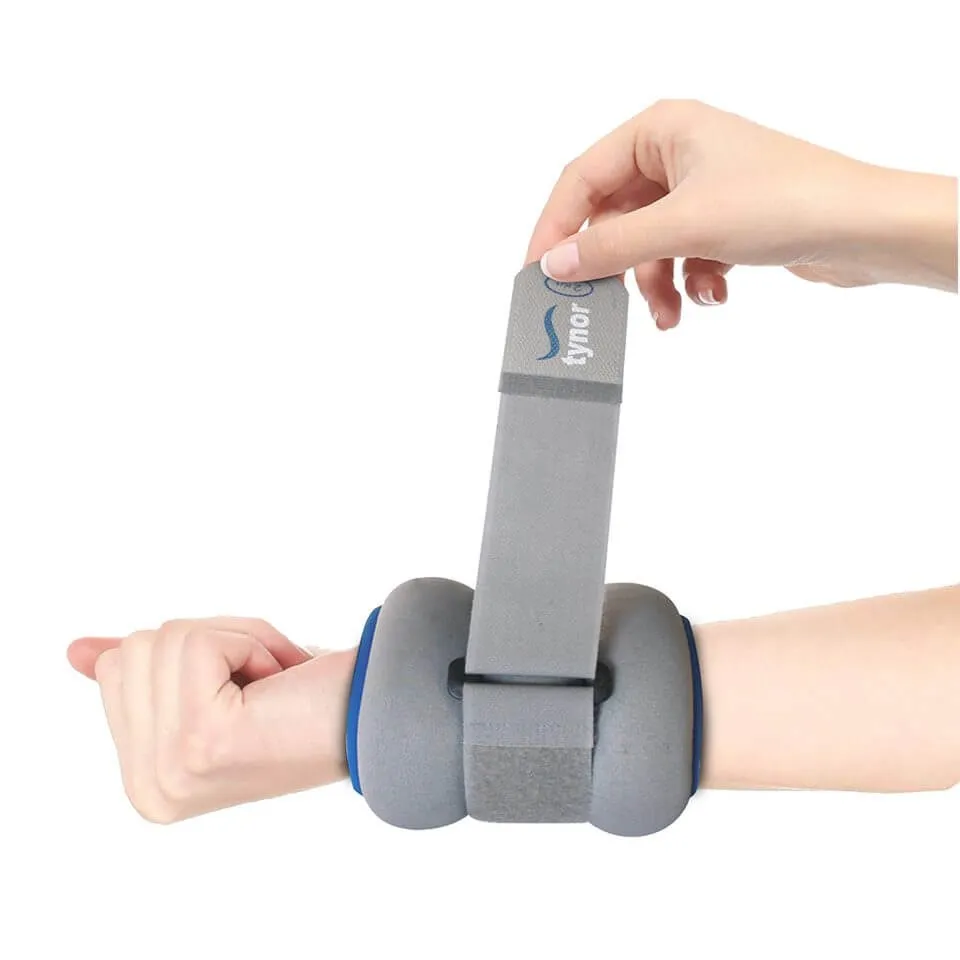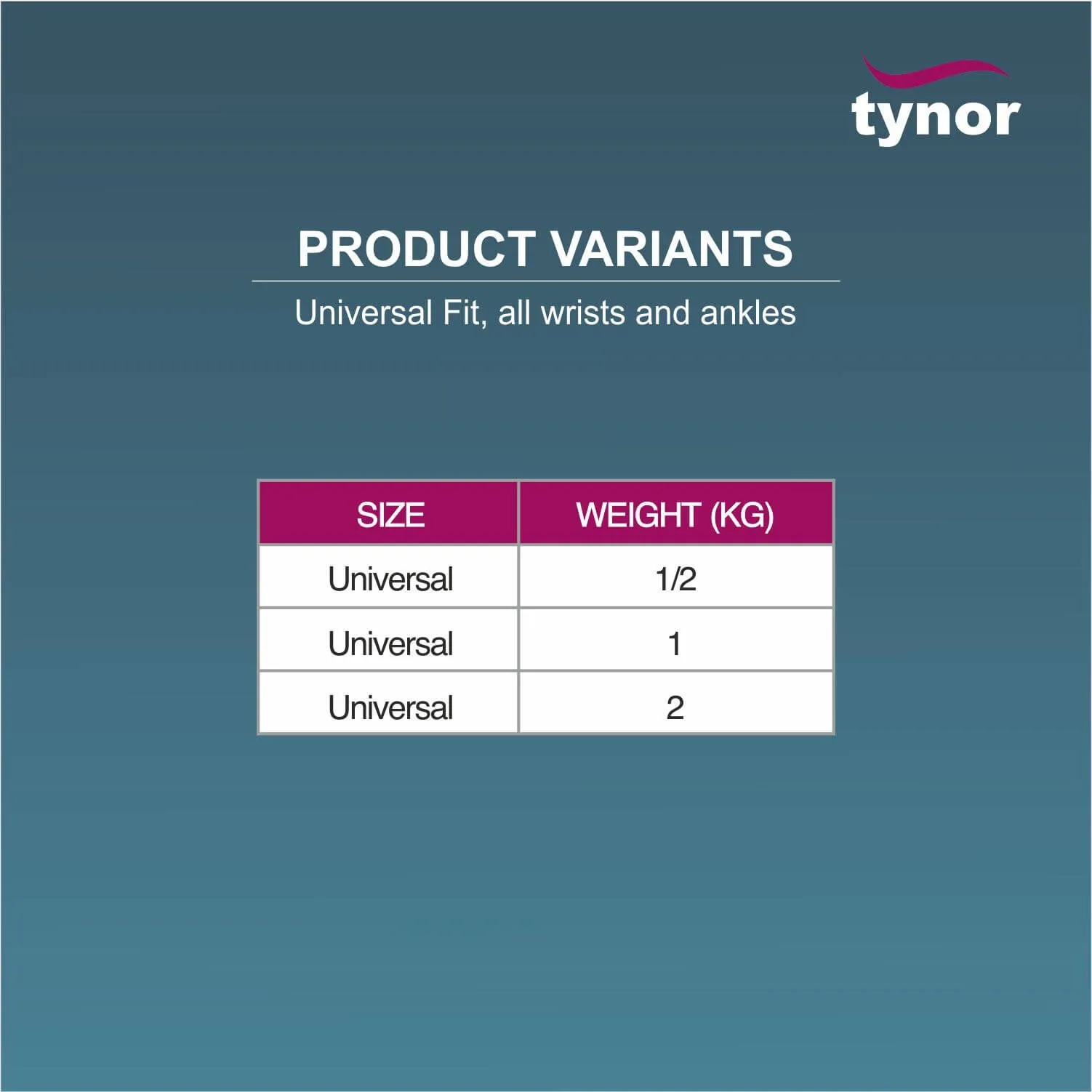 Tynor Weight Cuff (0.5 Kg)
---
₹570
The steel balls and fillings inside the weight and tightening strap ensure complete safety and do not cause injuryIt is ideal for exercise, for general physiotherapy and rehabilitationIt can also be used during the normal daily routine to improve muscle mass, strength, muscle tone, and staminaThe Tynor Weight Cuff provides a 0.5-kilogram weight on your wristThe weight is in comfortable wrapping that is soft on the skin and doesn't cause any kind of irritation or discomfort
(13 Orders already Shipped till now)
---
---
Description
The Tynor Weight Cuff with a weight of 0.5 kg (1.1 lbs) is a product designed to add resistance and weight to exercises and rehabilitation routines. It is a lighter-weight option compared to the higher-weight variations, making it suitable for individuals who require a lower level of resistance or have less strength.
The weight cuff typically consists of a cuff made of durable and comfortable materials such as neoprene or fabric, along with adjustable straps to secure it in place. By strapping the cuff around your wrist or ankle, it adds resistance to your movements, helping to strengthen and tone the targeted muscles.
The Tynor Weight Cuff with a weight of 0.5 kg can be used in a variety of exercises, including strength training, rehabilitation, and physical therapy routines. It can assist in improving muscle strength, endurance, and overall fitness.
---
Searches:- Tynor Weight Cuff 0.5 Kg, Tynor Weight Cuff, Tynor weight cuff 0.5 kg price, Weight Cuff Price, tynor weight cuff uses, tynor weight cuff 1 kg, tynor weight cuff 2 kg, tynor weight cuff 1 kg for legs, tynor weight cuff 0.5 kg, tynor weight cuff 2kg for legs, tynor ankle weights, weight cuff tynor, tynor weight cuff 1 2 kg
Customer Reviews
Please Login To submit a review

---