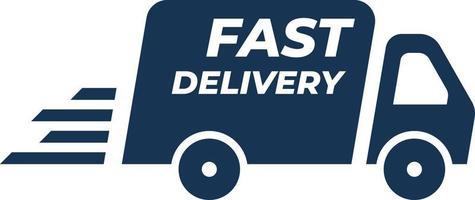 Fast Delivery Available
Hi Flow Oxygen Mask
---
₹650


Hi-flow oxygen mask delivers a high concentration of oxygen. Oxygen delivery after extubation is critical to maintain adequate oxygenation and avoid reintubation.

2 meter Tube Length
PVC Material
Adult Size
Standard Packaging Type
Transparent color
Elastic strap
Mask connector with non-return valve
(49 Orders already Shipped till now)
---
---
Description
Non-breathable Hi Flow Oxygen Mask is used in emergency situations to deliver high concentrations of oxygen.A non-rebreather mask is a type of oxygen mask that is a device used in medicine to aid in the delivery of oxygen therapy.A non-rebreather mask covers both the nose and mouth of the patient It is also called a high-flow oxygen mask.
An oxygen mask is a medical device used to deliver supplemental oxygen to individuals who require higher levels of oxygen than what is available in the ambient air. It is commonly used in hospitals, healthcare facilities, and home care settings for patients with respiratory conditions or those undergoing certain medical procedures.
Function: The primary function of an oxygen mask is to deliver oxygen directly to the patient's airway. It covers the nose and mouth or just the mouth, depending on the mask type, and is connected to an oxygen source such as an oxygen cylinder or concentrator.
Types of Oxygen Masks: There are different types of oxygen masks available, including:

Simple Oxygen Mask: This mask covers the nose and mouth and delivers oxygen at a fixed flow rate. It is commonly used in acute care settings or for short-term oxygen therapy.

Venturi Mask: This mask has a built-in mechanism to control the oxygen concentration delivered to the patient. It has adjustable valves or ports that allow precise oxygen administration based on the patient's needs.

Non-Rebreather Mask: This mask has a reservoir bag that stores oxygen and prevents the rebreathing of exhaled gases. It delivers a higher concentration of oxygen and is commonly used in emergency situations or when higher oxygen levels are required.

Partial Rebreather Mask: This mask has a reservoir bag but also allows the patient to inhale some of the exhaled gases. It provides a mix of oxygen and room air and is used in specific cases where controlled oxygen administration is needed.

Oxygen Flow Rate: The oxygen flow rate is prescribed by a healthcare professional based on the patient's condition and oxygen requirements. It is important to follow the prescribed flow rate to ensure adequate oxygenation.

Proper Fit and Seal: Proper fit and a good seal between the mask and the patient's face are crucial to ensure effective oxygen delivery. The mask should be snug but not overly tight, allowing for comfortable breathing and minimizing oxygen leakage.

Cleaning and Maintenance: Oxygen masks should be cleaned and maintained according to the manufacturer's instructions to ensure proper hygiene. Disposable masks are designed for single-use and should be discarded after use. Reusable masks should be cleaned and disinfected regularly to prevent contamination.
---
Related Searches - high flow oxygen mask, oxygen face mask flow rate, high-flow oxygen mask covid, high flow oxygen mask with reservoir, high flow oxygen mask price, high flow oxygen mask image, high flow oxygen mask name, high flow oxygen mask near me, high flow mask oxygen percentage, high flow oxygen at home, high flow oxygen devices, is high flow oxygen dangerous, high flow oxygen for covid patients, high flow oxygen levels, what happens after 7 days on high flow oxygen, high flow oxygen vs ventilator
Customer Reviews
Please Login To submit a review

---